Good Night Messages for Friends: In our everyday busy life, it is not always possible to check on our friends all the time. We get lost in workload and stress and fail to be there for our mates from time to time. But nighttime is a precious chance to make up for it. Let your dearest friends know that you care for them and you think about them, and it can be done by sending mere good night wishes! Be it funny or sweet, all unique messages can be found below! So check these out and send your friend a sweet good night message!
Good Night Messages For Friends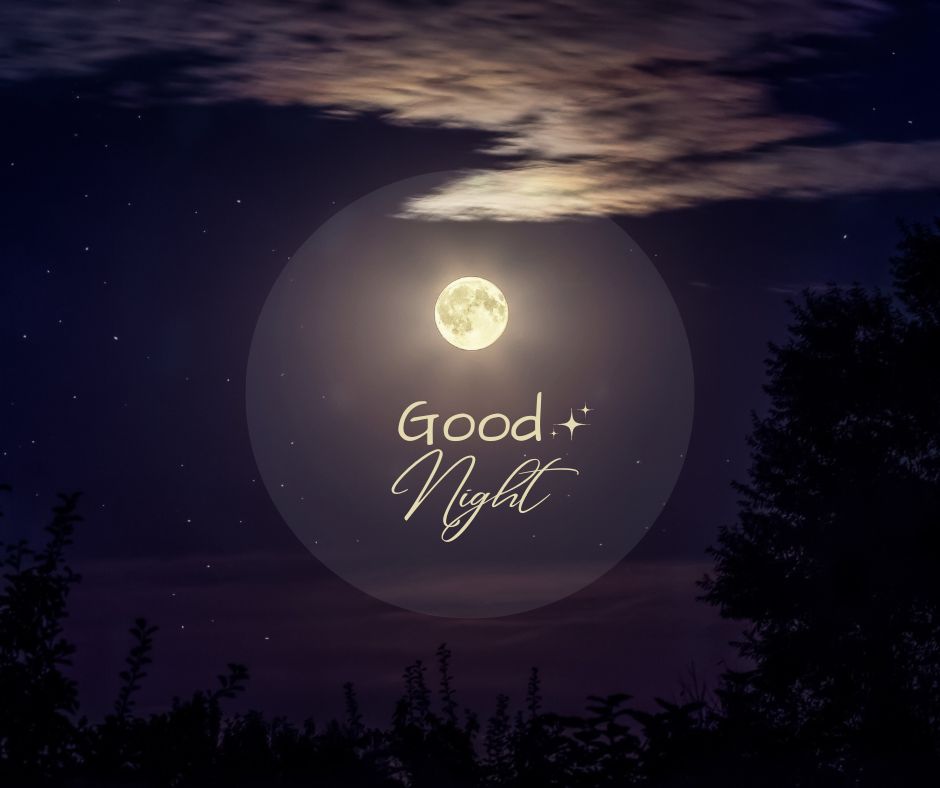 Good night, my friend! May you have a great day tomorrow.
It feels really great to have a friend like you who I can always count on. Good night, sleep tight.
I am very much thankful to my God. Because He gave me the most amazing person as a friend, it's you, dear! Good night!
May the angels from heaven bring the sweetest of all dreams for you. May you have long and blissful sleep full of happy dreams. Good night my friend!
Dreams of today will become a reality tomorrow. Have a restful sleep on this peaceful night! Goodnight, friend!
Good night, dear. May tomorrow be a day full of opportunities for you, and may you rest with the sweetest dreams tonight. Sleep tight!
You are unquestionably the biggest supporter of me there is and there will ever be. I cannot thank God enough for sending you as my friend. I have so many reasons to be grateful to you and so many reasons to believe that you'll become successful one day. Good night!
Let your souls be revived by the dreams of tomorrow. Wishing all of my precious friends a good night!
No one knows what tomorrow holds. So, stop worrying and start dreaming. Good night my dear friends!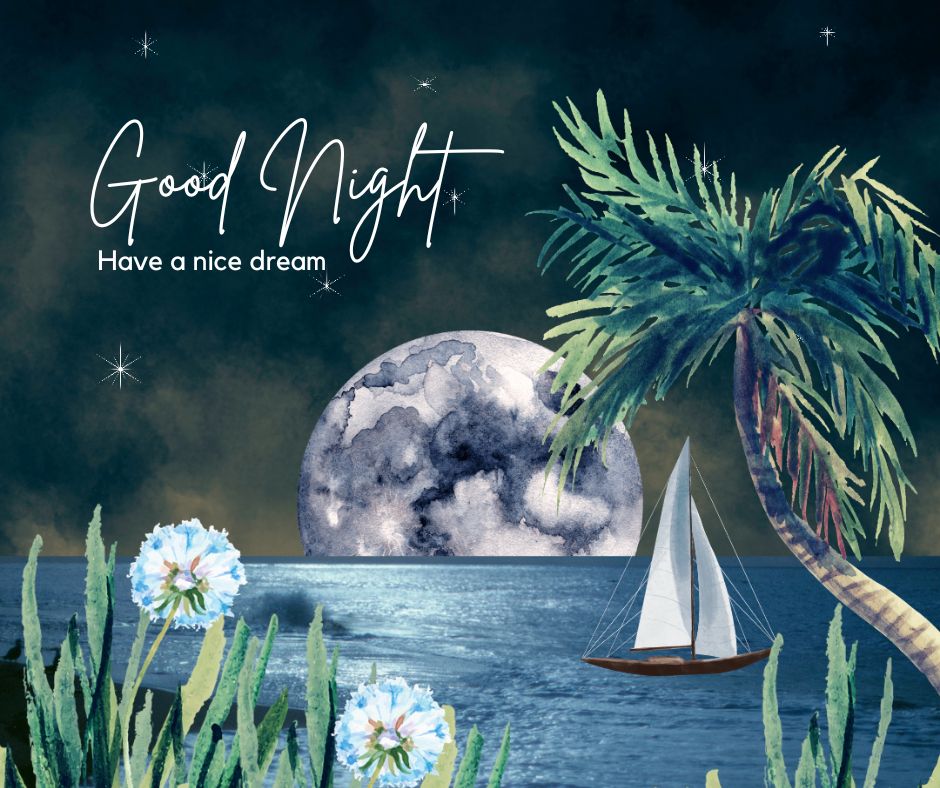 I am lucky that I have found a friend like you. I am sending this message with lots of love. Good night friend. Have a sweet dream.
May the restful night become the source of energy for a new day in your life! Wishing you a tight sleep and a good night!
The night is dark and long. I wish you a peaceful sleep which will take away all the tiredness. Good night dear. Have a sweet dream.
It feels great to have someone to wish a good night before we go to sleep. For me, it's a double pleasure because that someone is my best friend. Good night!
Sometimes I am goofy, but don't ever think that I don't care. No matter what, for you, I will always be there. Good night.
The reason I wish you a good night every day is not that I feel like I should do this as a friend, but I want to inspire you to do all the big things in life that you wish to do. You will achieve your dreams someday because you are a winner. Good night!
If you feel lonely don't worry. I am here to disturb you all the time. Now sleep well. Good night dear. Have a wonderful scary dream!
Sending warm hugs to help you sleep well, my friend! Sweet dreams!
Stop thinking about all the things people said to hurt your feelings. Just hold on tightly to the memories of all the times someone made you smile. Good night.
On this beautiful night, I am sending a charming message to a charming person. Goodnight dear best friend. Have a nice sleep.
All I want is to wish you a good night because you are the very last thought on my mind before I go to sleep!
Our friendship is brighter than the moonlight. Because the moon only appears in night. But our friendship remains 24 hours. Good night buddy.
As the sun sets, lovers send each other hugs and kisses while friends send each other luck and wishes. I hope that this night brings you luck that helps you fulfill all your dreams. Good night.
Thanks for calling me and talking with me till late at night. Now, you need a good sleep. Good night my friend.
When the night comes, we may not be with each other anymore. But the warmth of our friendship is always there to comfort us. Good night my friend.
No need to be upset for any reason in life ever because I'm always here to have your back. Good night dear friend!
Thank you for having my back. Have the sweetest dreams in your slumber. Goodnight.
You must be feeling so tired after an entire day of listening to all my useless words. It's time to sleep now. Wish you have the best sleep and the sweetest dreams of your life. Good night.
When I wake up in the morning, I know my day is going to be great because I have a friend like you who can make my days special. Good night and rest tight!
Good Night Wishes for Best Friend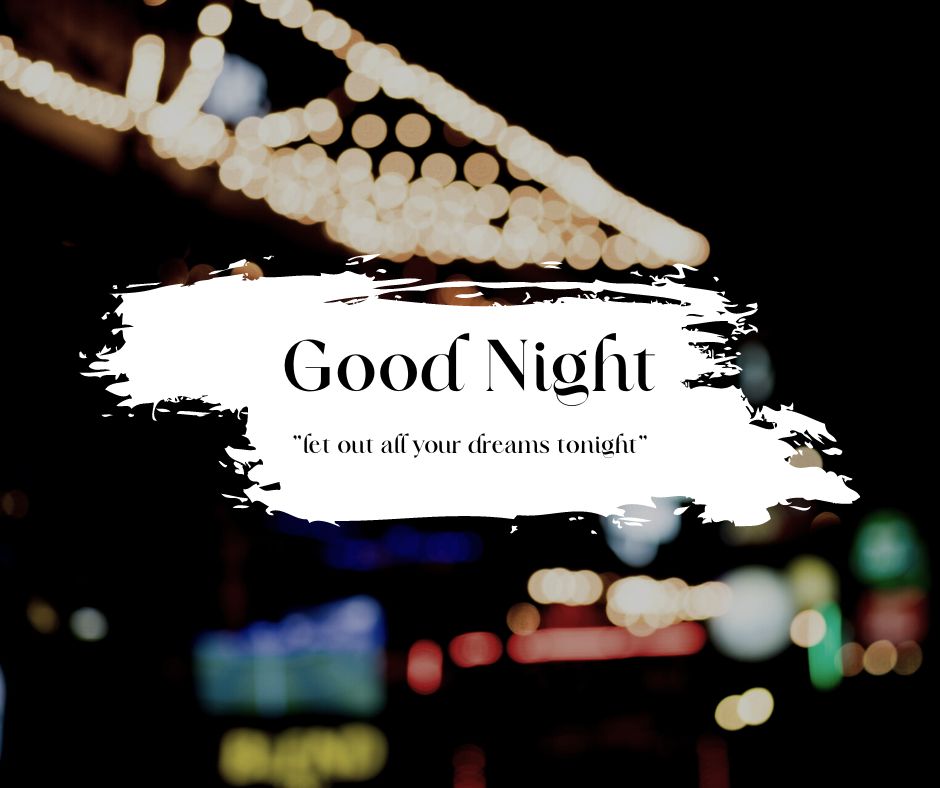 Dear best friend, you are the most beautiful-minded person I have ever met. I wish you a very charming and peaceful night. Good night dear.
Enjoy the night and think about your life. You are a special gift from God. I wish you a wonderful night. Have a sound sleep dear.
When I think of what we do together, I feel blessed to have such a genuine friend like you. You are the one I think of right when I start my day and the one I think of when I go to bed. Thanks for being the person you are! Good night my best friend!
You know God has given us the night to remove our stress, sadness, and tiredness. So utilize the time. Go to sleep and relax. Good night bestie.
Rest well and absorb the energy of the night before you embark on the journey to success again tomorrow. Good night!
I know I take you for granted every now and then even though you are my bestie, but being alone every night reminds me of how precious you are to me.
Even if I had a bad start with my day, spending it with you magically turns it into a bright day. Good night my best friend!
I could have sent you a funny joke, inspirational quote, or a sweet message. But I have chosen to remind you that we are best friends simply. Because our friendship itself makes our lives FUNNY, INSPIRATIONAL, and SWEET. Good night.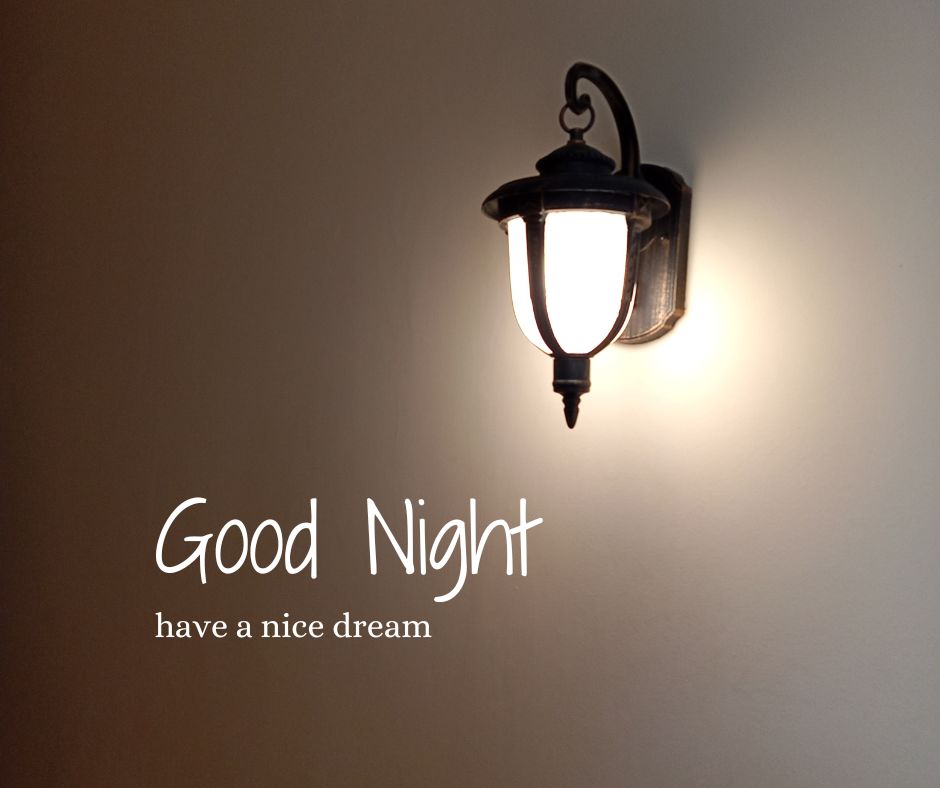 Just as the moon lights up the sky when it is dark, you light up my life with your advice when I am going through difficult times. May you rest quiet dear friend, goodnight.
As the light goes dim and the world goes silent, let your eyes and body take some rest. Make sure to make it sweet and sound. Good Night.
I'm sending you the warmth of coffee and the sweet melodies of nostalgic songs to tuck you to bed! Have a good sleep and sweet dreams!
A sweet friend of mine, you have worked so hard throughout the day and now you deserve a solid 6 hours of sleep! Sleep well and good night!
If you have trouble sleeping, think of your sweetest memories and sip into some warm chamomile tea; I'm sure it'll help! Good night!
When I say good night to special friends like you, it is an all-in-one wish which means Good Night, Sweet Dreams, I Miss You, and See You Soon.
Thank you, God, for giving me these precious gifts: my friends. Look after them while sleeping because I want to spend another day with them. Good night!
Inspirational Good Night Wishes for Friend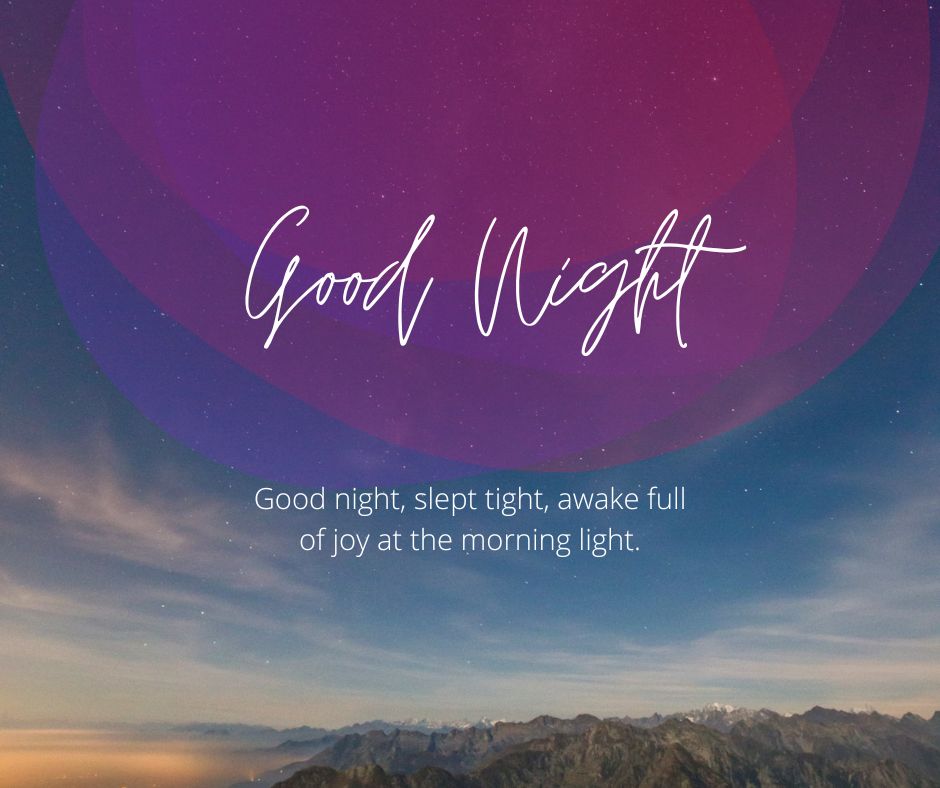 May your night be filled with invigorating dreams and inspiring thoughts! Good night!
Dream big and dream wild because you are just as big as your dreams! Good night and sleep tight!
Let's go to sleep my friend; we are pleased to have given all our efforts during this day; I know that tomorrow is a new opportunity and we will do our best. Sweet dreams.
My friend, you are the light in my dark, the smooth in my roughs. The correct in my wrong, the easy in my toughs. The bright in my dull, the good in my bad. The smile in my frowns, the happy in my sad. Good night.
You will only be able to enjoy your night if you stop thinking about yesterday and stop worrying about tomorrow. So sleep tight and immerse yourself in your favorite dream. Good night.
Whenever I feel bogged down by life's worries, I simply dive into the beautifully endless abyss of our friendship's memories. Good night.
Use every second of the night to dream about all that you want to achieve in life and use every second of the following day to achieve every dream you saw the last night. Good night my friend.
Thank you for everything you did for me today, you are a great person and I value your friendship, have a good night's sleep that tomorrow we will have new challenges to face.
The biggest gift that a night can give you is not good sleep, but the promise that your tomorrow holds millions of possibilities. Good night friends.
A tight sleep tonight is all you need to get yourself recharged for the biggest endeavors of tomorrow. Good night my friend!
The world is your stage and you are gonna shine bright like a star! My friend, leave your worries for the morning and sleep well! Good night!
Dear friend, you make me proud with your words and actions, so don't give up even if days are hard on you. You are a fighter! Sleep well now!
You may feel burdened with the worries of the world, but always end the day with positive thoughts and good vibes! Good night to you!
Good Night Texts For Friends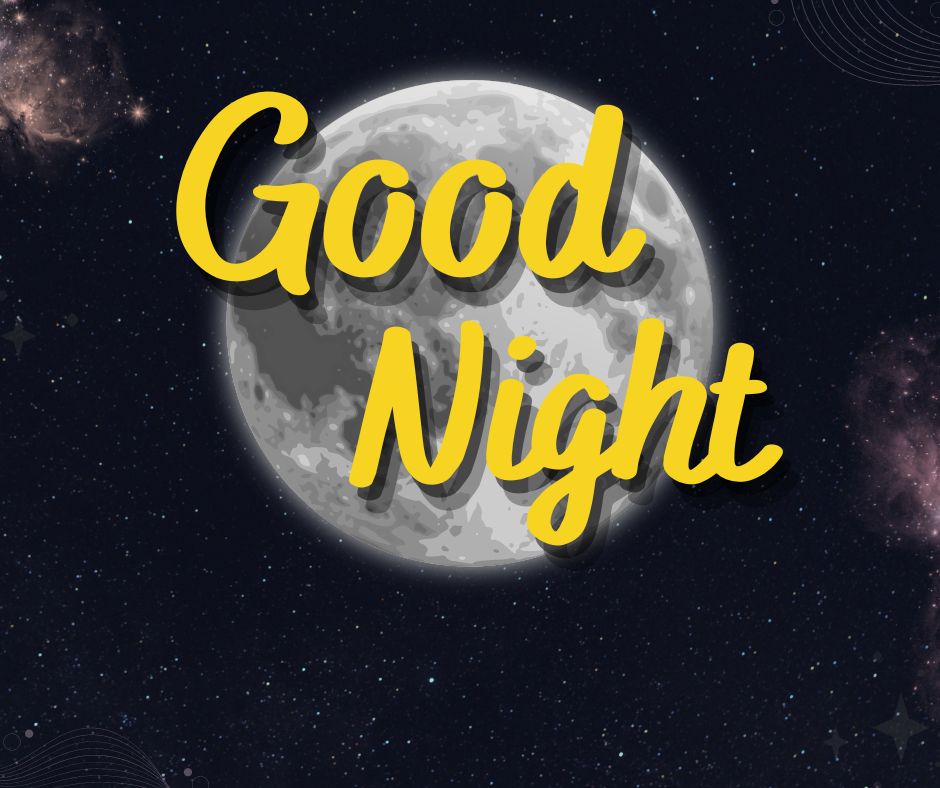 Thank you for being my best friend; may you have sweet dreams.
Today must have been stressful, so take proper rest now! Good night!
Sleep tight, buddy! Go visit the dreamland and have a nice time with fairies!
Dear friend, sleep well tonight! Don't let the bed bugs bite you!
Enjoy the nice cool breeze and get a good sleep tonight! Good night!
May the day's tension disappears into the night's quiet. Good night, friend!
If today was bad, tomorrow is gonna be your day, I promise! Good Night!
It is nice to have a friend like you. Thank you, my friend. Good Night and Sweet Dreams.
I miss you, friends! Hoping to see you tomorrow. Good night!
May your dreams be full of wonderful thoughts and lovely things. Good night!
Good Night Message for Friend in Long Distance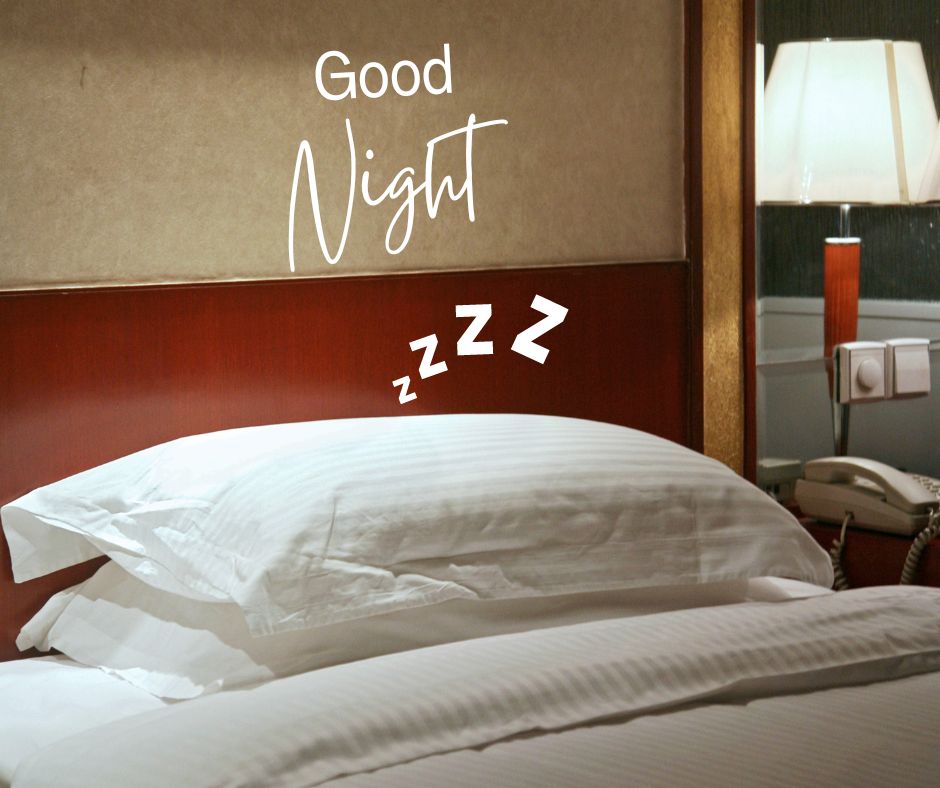 Miles apart, but I'm still thinking of wishing you a good night before I go to sleep. That's how important you are to me ,dear friend!
You've been a true friend and genuine support for me. I may not always be with you, but my thoughts will always find you wherever you are. Good night!
Dreams come in the night but the way to make them reality shows upright in the morning. Wishing you a good night from miles away!
I know you are thinking of me just as I am thinking of you right now. That's why you and I are best friends. Good night, dear!
May the sweet silence of the night and colorful dreams be your companion tonight as you sleep peacefully. Wishing you ga ood night from a distance!
Funny Good Night Messages for Friends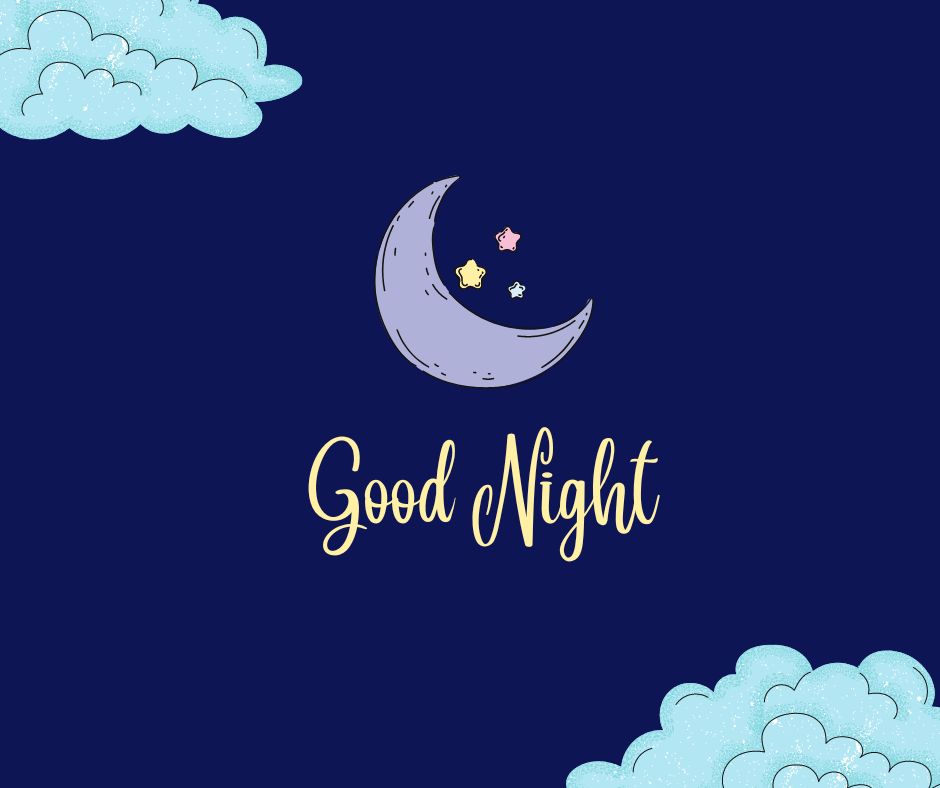 We've been daydreaming for a long time, it's time to have some night dreams too. Good night, dear friend!
Early to bed and early to rise; makes a man healthy for sure! But wealthy and wise? I don't think so! Good night!
Always dream big my friend, because it's the only thing you're good at. Have a sound sleep!
You are such a good friend to me that I don't ever hesitate to disturb you even in the middle of the night. Thanks for being such a wonderful friend! Good night!
If you feel lonely on this night, think about the scary faces and ghosts. Can you see them? Good night my friend. Have a nice sleep.
Don't forget to brush your teeth and wash your hand and face before sleeping. You have to meet me tomorrow. So go to the washroom. Good night buddy.
I used up all my energy laughing all day! You're all fantastic! Let's recharge for we need more energy tomorrow. Good night!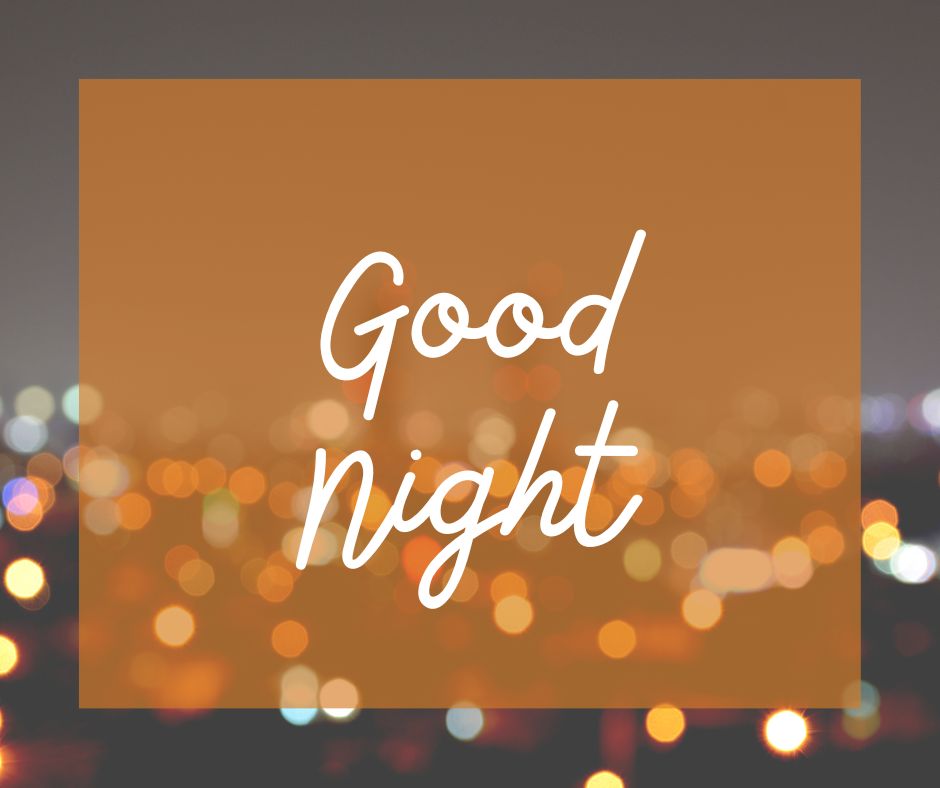 Sleep as early as you can so that you can dream about all the pranks we can play in class and all the fun we can have at school tomorrow. Good night.
Good dreams come to those who sleep so close your eyes and go to sleep! Your dreams can't come when you're wide awake! Shut those peepers and get some sleep!
Since the owls have taken over the world to guard and vampires to look after all of us, take a break from worldly ventures and hit your bed. Have a happy night and sweet dreams.
We have always been the best of friends and we have done everything together. So you should dream about your crush tonight and I will dream about mine.
Tomorrow is gonna be the same repeated cycle of eat-study-work-eat, so you better get some proper rest! Sleep tight!
The dark circles under your eyes are darker than your future, so why don't you sleep on time for once? Good night to you!
Your body organs just called me to complain about how much you are exploiting them, so please sleep timely! Have a good sleep!
There is nothing wrong with feeling lonely in the dark. Always remember, nobody likes you even in the daylight! Good night!
Good Night Quotes for Friends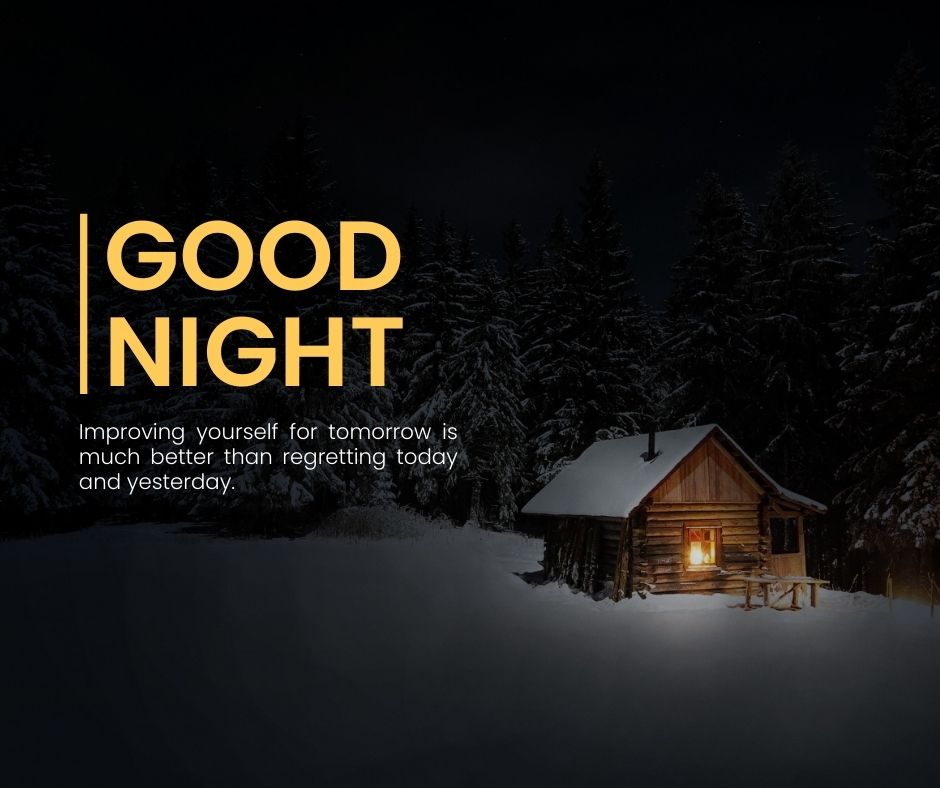 "The best bridge between despair and hope is a good night's sleep." – E. Joseph Cossman
"Life is full of new beginnings, and a new day tomorrow brings, sleep well." – Catherine Pulsifer
The memories of our friendship are like the radiance of the moon and the fun times we've had together are like the twinkle of the stars that light up my life's skies. Good night.
"Goodnight. Sleep awaits those of us who dare to dream." – Anthony T. Hincks
Leave aside all the negativity and submit your body to this peaceful night for you need a fresh start when the sun rises again! Good night!
When the sun comes up again, be sure to welcome it with a charged-up body and a smiley face. Say goodbye to another exhausting day and make way for the goddess of the night to send your body to rest!
"I wish for you a good night, a good sleep, and when you awake with energy and passion you will abound." – Kate Summers
A beautiful day full of wonders awaits you. Submit yourself to the night and wake up on time! Good night my friend!
Good health and a good day never come without good sleep. Always remember this my friend. Good night!
"Good night. Let the stars light the way to where your dreams can be found awaiting your arrival." – Anthony T. Hincks
"Good night, good night! Parting is such sweet sorrow, that I shall say good night till it is morrow." – William Shakespeare.
The stressful day might have sucked up your energy and determination, but you can regain them through sound sleep. Good night friend!
A peaceful sleep can refresh your body and soul like nothing else. May you have a sound sleep, my dear! Good night!
Take a visit to the land of the dreams before you wake up again to carry on chasing your dreams. Good night!
"I like the night. Without the dark, we'd never see the stars." – Stephenie Meyer
Knowing that our friendship will grow stronger as each day passes by makes me feel strong and inspired as I submit myself to the night. Good night, dear friends!
Conclusion:
I hope you like Good Night Messages For Friends – Wishes and Quotes. If You feel helpful in these Good Night Messages For Friends – Wishes and Quotes, then please share this article with your friends and family.