Halloween Wishes for Friend: Halloween is an exciting day for people of all ages. The eventful day is a colorful one filled with costumes, candies, parties, and some special tricks or treats. The merriment of Halloween is not limited to just that. The occasion is celebrated with pomp and festivity all over the world, and the young ones enjoy this day the most. If you want to send Halloween wishes to your friend, then going through our list will help you. We present to you some beautiful, scary, and funny Halloween messages for your friends. We hope these Halloween wishes and messages can make your friends' Halloween day more spooky and fun.
Happy Halloween Wishes for Friend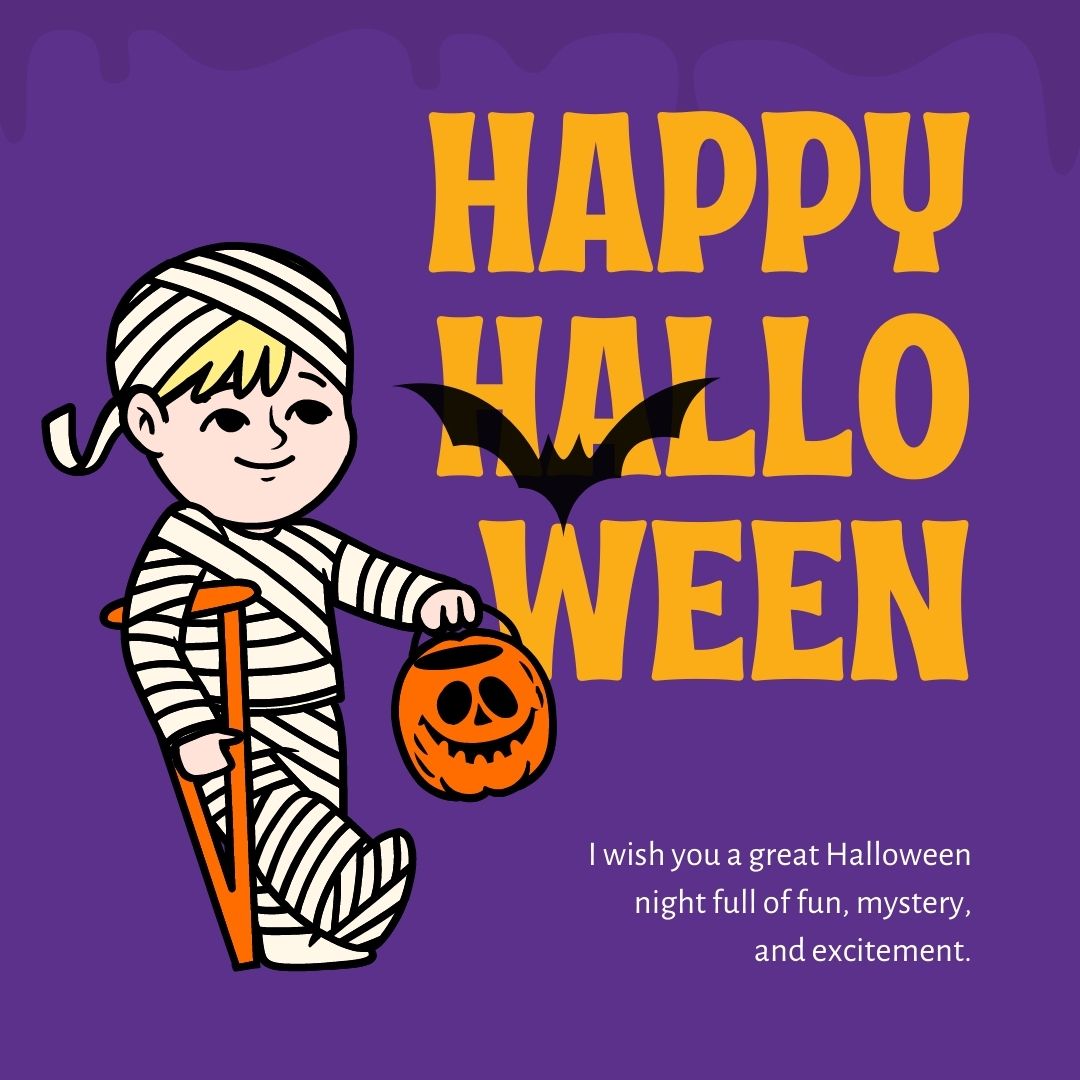 I wish you a bone-chilling nerve-wracking Halloween. May your Halloween be full of special treats or tricks.
I hope this Halloween, you have lots of treats and fewer tricks. Happy Halloween.
Hope your nights will be fun and scary. Enjoy your Halloween holiday!
Wishing a Happy Halloween to all my friends and family. Looking forward to having an outstanding Halloween celebration with you all!
Sending all my friends some ghostly vibes this Halloween 2021! May your home be filled with happiness and your basket with candies.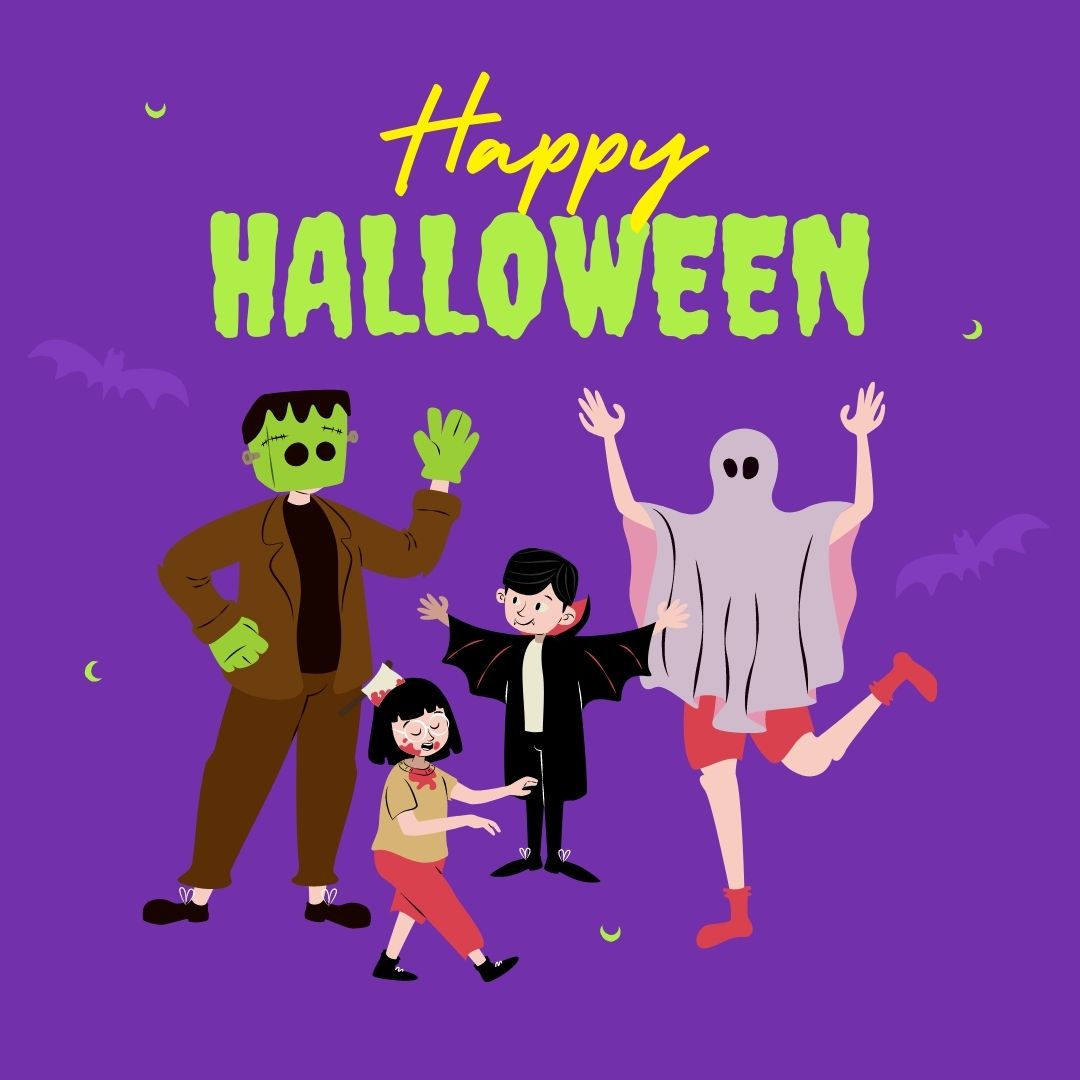 Happy Halloween to everyone who counts me as their friend. We shall remain friends even after death. As a ghost friend. Do you think so?
Halloween parties are fun when you have the scariest friends like me. Happy Halloween.
I wish your Halloween is filled with joy, happiness, and some good adventure. Enjoy this day!
I wish you a freakishly spooky Halloween. May you have all the treats that you are looking for.
May this night be adventurous and frightening to you. Enjoy your treats.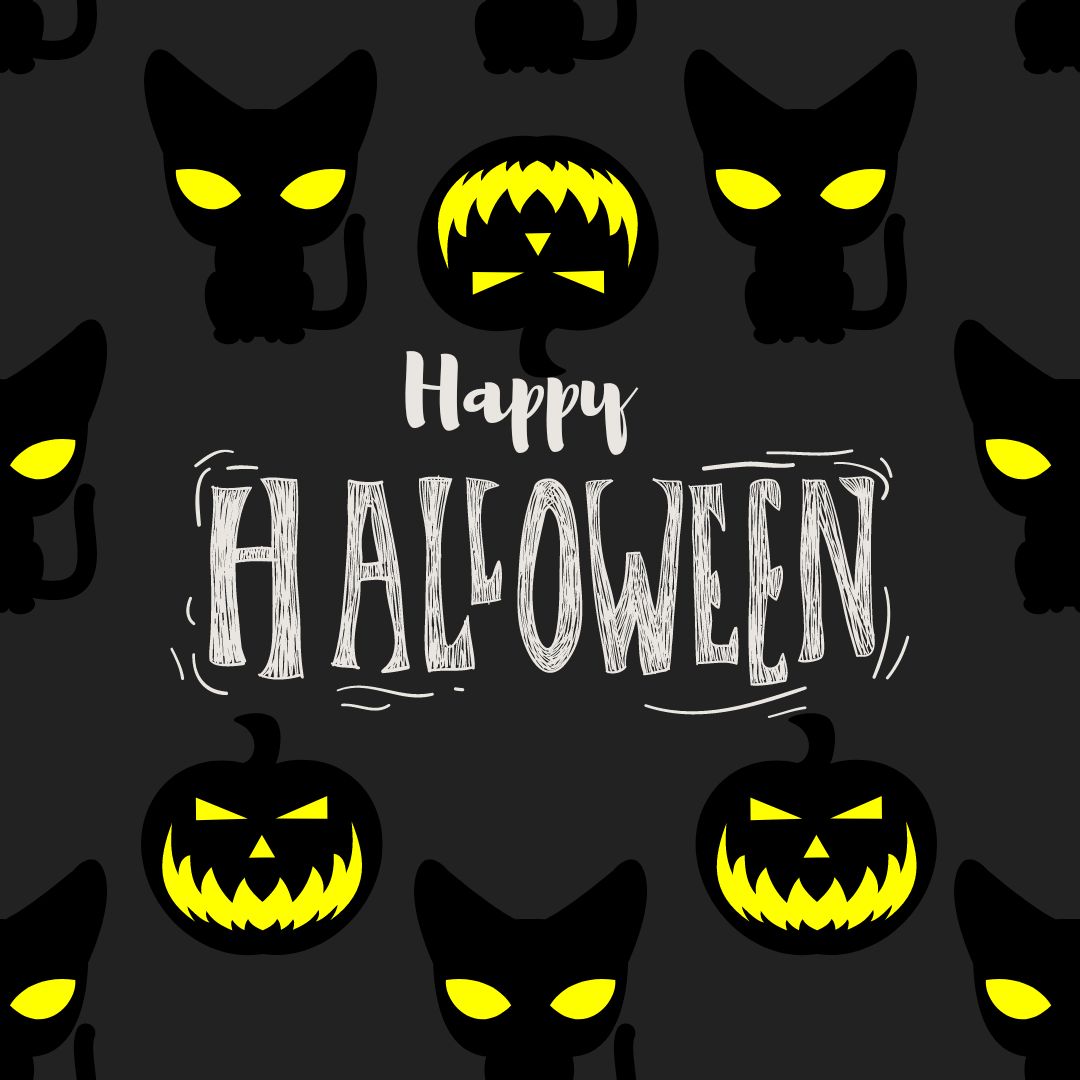 May your bag be filled with candies and ghouls. Happy Halloween, my dear friend.
What can be better than enjoying the Halloween party with your best friend? Happy Halloween, buddy.
Happy Halloween. Don't be afraid to enjoy your special tricks and save some candies for me.
Wishing you a very Happy Halloween! Don't be afraid of the dark, ghosts, witches, or any lost soul of a serial killer.
Happy Halloween friend. You know that I'm always cheeky with tricks. Again, for this year, I'm here with treats. Come to my backyard and collect it.
Have you fixed your Halloween plan already? Don't forget to plan for the best costume. And, make sure there is a plan B too. Happy Halloween.
I have planned a prank. A few tricks and lots of treats. Guise, what are you going to have this Halloween from me!
Happy Halloween to all my friends in this life and afterlife. From those morons living on this planet to those dead are clinging to hell and heaven. Take my Halloween gratitude!
Funny Halloween Wishes for Friend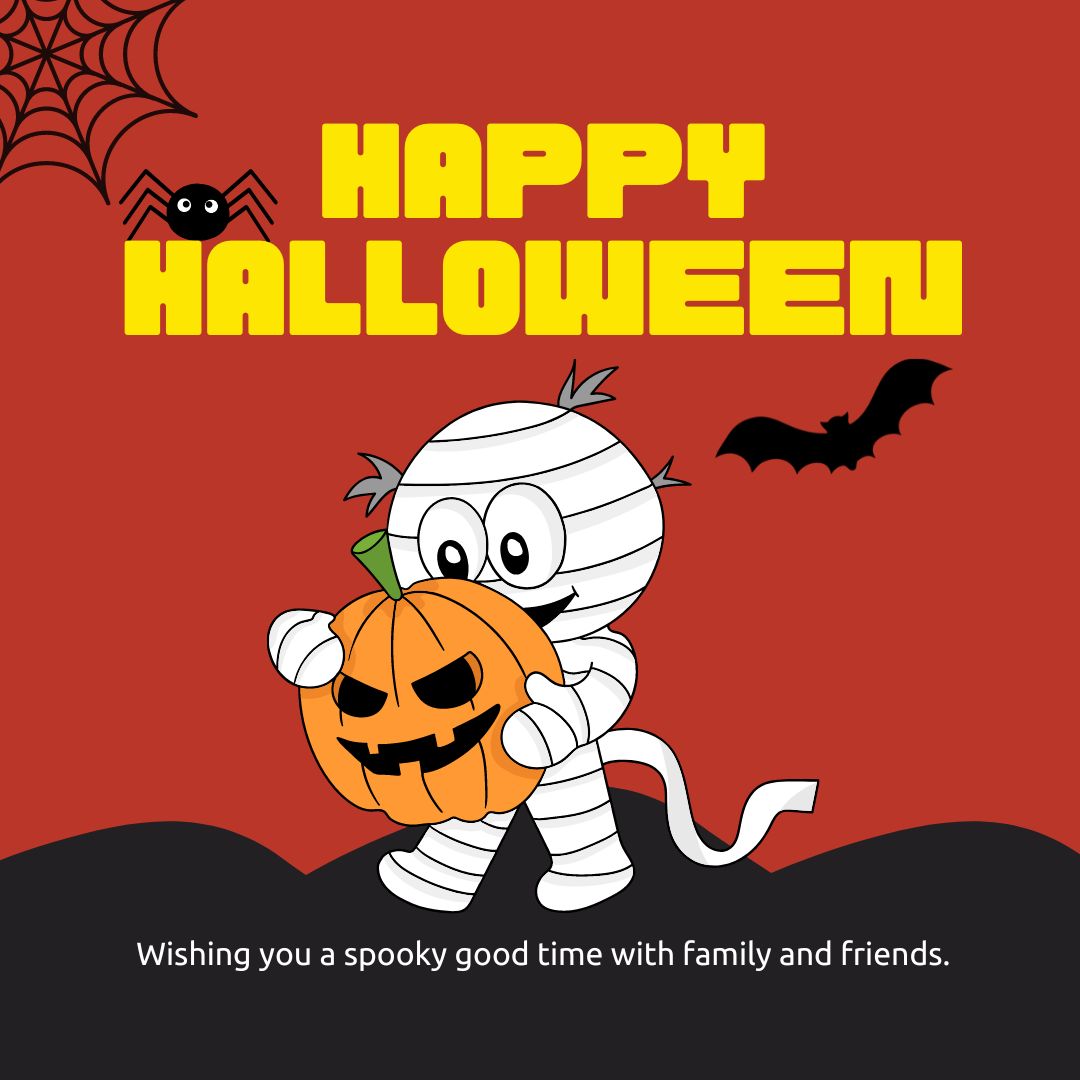 This night is yours! Please don't lose it in vain. Get spooked and have fun! Happy Halloween to you.
Today is your day because all the ugly witches and monsters are here for you. You should accompany them. Happy Halloween, cutest pumpkin.
You don't need a Halloween costume because you are hauntingly beautiful. Give me your face for today, so I don't need to wear any mask.
Happy Halloween to you and yours. Eat, drink and make merry, but be careful while walking outside. Maybe everything out there isn't fake at all.
For the night is dark and full of terror. I hope yours be fun and spoked. Show your tricks and get your treat! Have the happiest Halloween.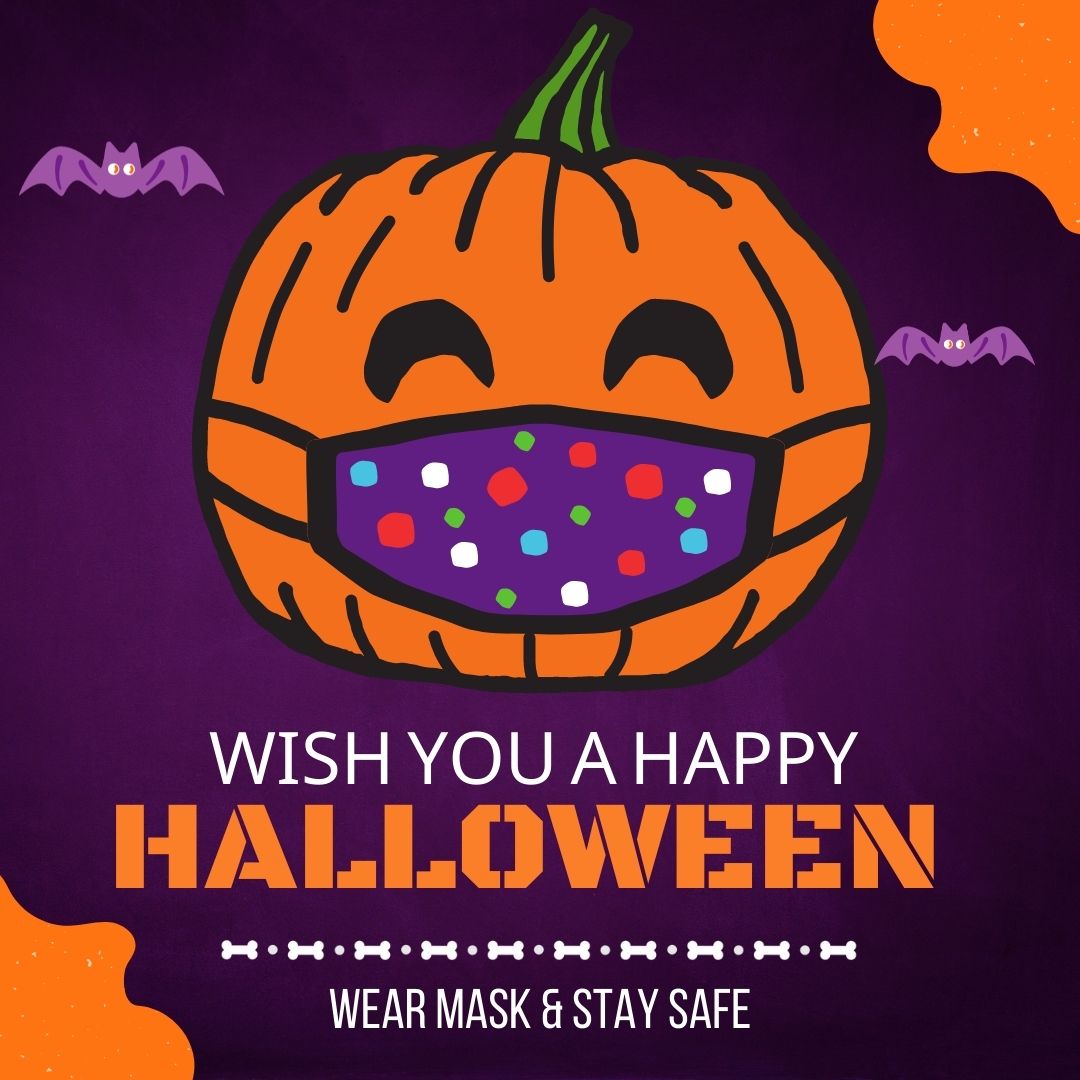 Happy Halloween to my real-life monster. Hoping that the ghosts find their best friend and that is you. Be prepared to be scared because the dead are coming to your house tonight.
May the scariest ghost be with you. Don't be shy about taking a handful of candies from strangers and wishing you the scariest Halloween, monster.
The best part about Halloween is seeing you dancing like a ghost. Seems like a real-life skeleton is dancing in front of me. What can be scarier than that?
Halloween Wishes for Best Friend
I'm so blessed to have an amazing friend like you. May you have the best Halloween this year full of magic, fear, and candies.
Wishing you a fun, adventurous, and spooky Halloween as you want. Don't forget to share your candies with your best friend. Happy Halloween!
Happy Halloween bestie. You're the perfect kind of ghost to enjoy the night with. I'm lucky to have you by my side.
Another Halloween, another holiday, and another chance to spend this special day with you- What more could I ask for? Happy Halloween, best friend. Let's enjoy it together.
Happy Halloween Buddy. You have been naughty all year long; now do something uncommon this Halloween eve. May the evil spirits spare you tonight!
Have a Spooktacular Halloween, friend. Beware the dark, witches, and all the ugly night creatures. Never take candies from strangers and never leave my sight.

Thinking of you and wishing you a happy Halloween with ghosts and goblins. Enjoy the thrill.
Get ready and be prepared to have the scariest Halloween in your life. I hope your day goes well with some wonderful treats. Happy Halloween, best friend.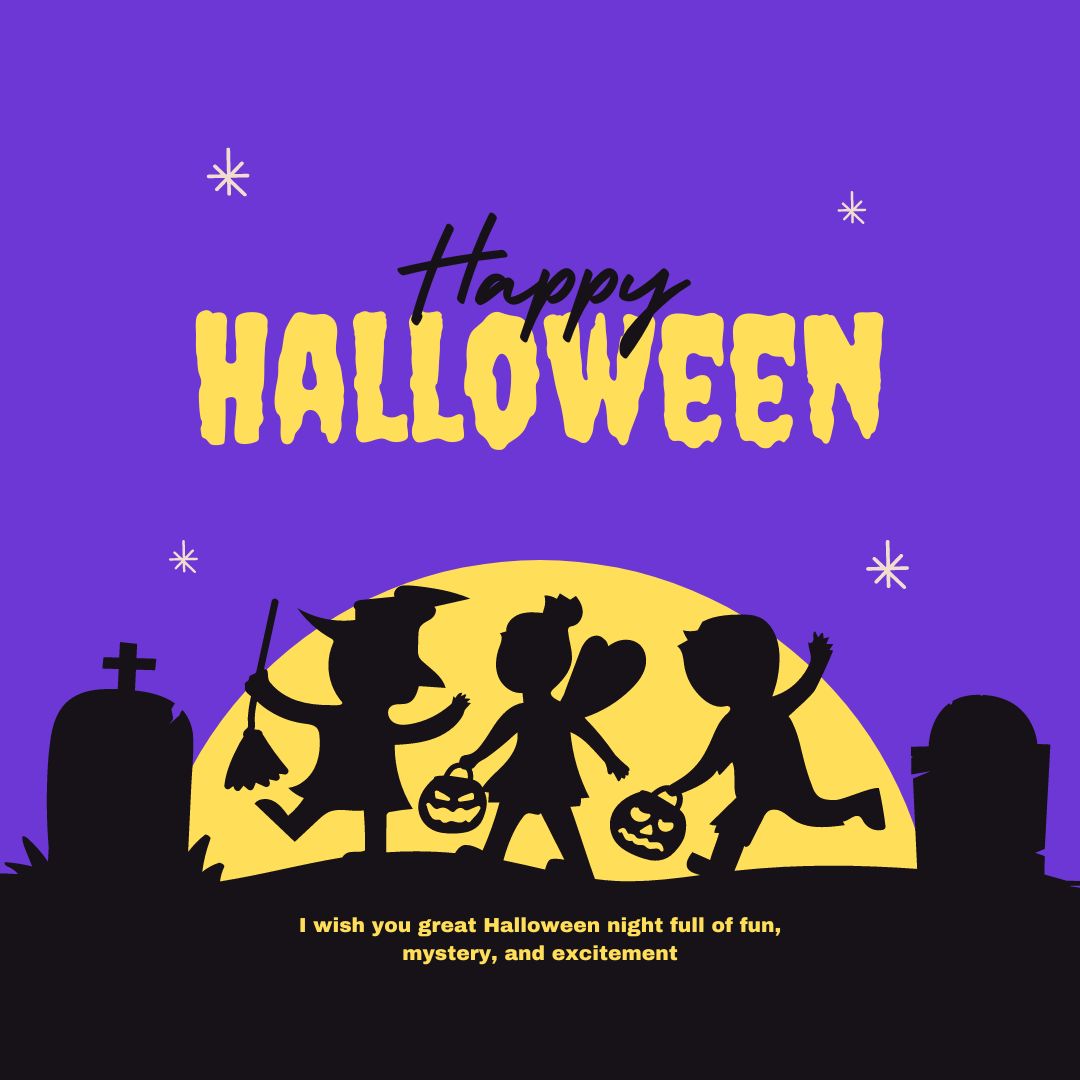 Happy Halloween. Don't let the vampires make you their Halloween dinner. Enjoy your holiday to the fullest. Have a rocking Halloween!
Conclusion:
I hope you like Halloween Wishes for Friend and Best Friend. If You feel helpful in these Halloween Wishes for Friend and Best Friend, then please share this article with your friends and family.