Love is a beautiful thing, and expressing it to your partner is essential to keep the flames of your relationship burning. One way to show your affection to your significant other is by sending deep love messages. These messages can be heartwarming and meaningful, reminding your partner of how much you love and appreciate them.
In this article, we'll explore the importance of sending deep love messages, provide tips for writing them, and share some examples that you can use to express your feelings to your significant other.
SHORT LOVE MESSAGES FOR HIM – LOVING TEXTS FOR HIM
A short and sweet text message for him can go a long way. While a basic 'love you text' is sometimes our default message, you can jazz things up a bit without having to write a whole paragraph. These short sweet loving texts will get the job done. 
I'm the luckiest girl in the world. 
You make my heart beat faster.
I miss your handsome face already. 
I love you with everything that I am.
I just felt a huge surge of love for you. You're the best!
Hey, I just wanted to let you know I love you a little more every single day.
I have so much love for you. 
I'm kind of obsessed with you.
My love for you is too big and deep to describe.
Never forget, I love you so much.
Every moment with you feels like a blessing.
You make my world a happier place just by being in it.
I love the way you make me feel, happy and loved.
You are my sunshine on a cloudy day.
My heart beats faster every time I think of you.
I thank my lucky stars for bringing you into my life.
You are the missing piece that completes me.
I love you more and more every day.
Being with you makes everything in life worthwhile.
You are the love of my life, and I cherish every moment spent with you.
Your love makes me forget how to breathe.
You are a man of few words that likes it short and sweet. I am a lucky woman to have you.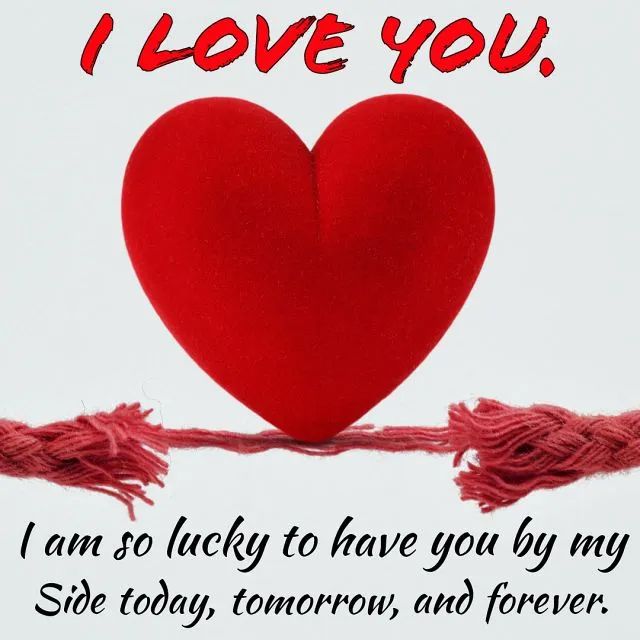 I found love in you, and no different kind of love can change that.
My security is found in you. I feel safe when you lock me in your huge arms, my love.
You being by my side has been much more than gifts and fancy stuff. I am honoured to be yours.
Spending time with you is always the best part of my day. I love you.
Knowing that our love is the reason for your happiness gives me the best feeling in the world.
I've always dreamt of being with you, my love. Your love is all I need.
You will never be alone; I will love you from dusk till dawn. I will be right here with you.
If happiness were to be a person, it would be you because that is all you are to me.
We could be broke, homeless and struggling, but as long as you love me, my world is perfect.
See also Good Morning Quotes for Him
LOVING TEXTS FOR BOYFRIEND
I know no guy is perfect, but you're pretty damn close. 
I have the hottest, funniest, sweetest boyfriend ever. 
What did I think about all the time before I met you?!
I love knowing that we can make it through anything together. 
I was just bragging about you to my friends/coworkers. You're the absolute best. 
I am so excited about all that the future holds for us. There's no one I'd rather discover it with.
You make me feel like the most beautiful, most special woman on earth.
Honestly, you make me want to be a better person. 
You are the glue that holds me together, baby. Thank you for being such an important part of my life, especially when things get tough.
We have made so many amazing memories together. I am so grateful for those.
There is nothing in this world that will change my love for you. 
You make my life feel like a dream. There's so much love and happiness in it, all because of you. 
You are everything a man should be. 
If love is like a song, you are the most beautiful melody I've ever heard.
I love you and I love who you are, and who you are becoming.
ROMANTIC TEXTS FOR YOUR HUSBAND – ROMANTIC MESSAGES FOR HUSBAND
I would marry you all over again, just so you know. 
You still give me butterflies. 
Thank you for all that you do for our family. You are the best husband and partner I could ever ask for.
No one ever told me that love would be this good. It's amazing. And it's all because of you. 
Just when I think it is impossible to love you any more than I do already, you prove me wrong, baby.
Every single morning I thank God for you. 
You are my rock. I absolutely love knowing I can depend on you. 
You should know you have my whole heart, always and forever.
I have only one regret: I wish I could have met you even earlier in my life so I could have spent more years loving you.
Thank you for how safe you make me feel. It's such a precious gift. 
You always make me feel like the most beautiful woman in the world. How do you do that? I love you for it.
I love you, whatever comes our way and whatever happens. We're in this together. 
Have I told you lately? Marrying you has made me a better person. Thank you so much for that. 
You make my soul sing. 
I can't wait to get up every morning to spend another day as your wife!
You also see Whatsapp Status For Husband
Deep Love Text Messages for Him To Make Him Feel Special
You're my first thought when I wake up and my last thought before I fall asleep.
I love you more than I've ever loved anyone in my life. You're my favorite person.
There's no one I trust so unreservedly as I trust you.
I never feel lonely when I'm with you.
There's no one I'd rather spend the rest of my life with.
Finding true love is not a mean feat. There is no greater feeling than loving and being loved.
My love for you only grows stronger with every passing day.
Darling, I may not tell you this every day, but you mean the world to me.
I know God has chosen the right person for me, and I also know that my search for that special person ends here. Coz I have found him, and it's you, babe. I love you. You make everything a bliss for you, thank you so much.
You are perfect even with all of your imperfections. You are amazing, even at times when you are annoying. I love you for everything!
I'm sending you this little SMS to remind you that even with my eyes open, I'm still dreaming of you. You're always in my thoughts!
With you, I never feel the need to run away and change my name.
The more time I spend with you, the more I see in you to love and be thankful for.
Even as the years pass and we both get older, I promise you this… My love for you will grow stronger with each passing day for the rest of our lives.
I find peace when I hide in your arms. I feel comfortable when you touch me. I want nothing more than you and nothing less than you!
I was lost and hopeless but I kept praying for a savior to come into my life. God accepted my prayer and sent you. Now I owe you my life for eternity. Loving you madly is the only thing I can do perfectly.
The more years go by, the more I learn new things to love about you. You are the most amazing man to me. I love you and I always will.
You've no idea how much my heart still races whenever I see you.
No one is better than you at making me laugh, even when I don't feel like it.
You are my rock, my inspiration, and my life coach. The achievements that I have made in my life were possible because of your love and support. Thank you for loving me and seeing my best self.
If I could choose all over again, I'd still choose you. The good times, the bad times, the joys, the triumphs – there's no one I'd rather go through them with, but you.
Every morning, I write about what I'm thankful for, and you're always at the top of that list.
I can't imagine a day without you, you mean so much to me, I never want to miss another moment with you. You are beautiful, loving and loyal. I hope one day we will be together forever my soul mate. I love you!
I don't think I will ever be able to thank God enough for sending you into my life and blessing me. Thank you for being the best! I love you.
Do you want to express your deepest feelings to your boyfriend? Show him how much you care with a heartfelt message of I love you for him.
You're my favorite part of waking up every morning and going to bed each night.
Trust me when I say your love is more than a simple word to me. It's so real that it is part of who I am. It's so intense that I can't get enough of it.
Whatever we're eating, if we're eating together, it's my favorite.
Heartfelt Deep Love Text Messages For Boyfriend
It's hard to imagine my life without you. The memories we've made, the joy we've shared, and the time we've spent growing closer are some of the happiest moments of my life.
Loving you has been an unexpected journey of learning how to love someone more deeply than I ever thought possible.
In my heart, you are the only one for me. I can hide from the world but I can never hide from your love because I never searched for it, it located me instead, and I will never let a beautiful thing like this go. I love you so much.
Every day, I need your love. I don't wish to spend any day without it. More than you imagine, I love you with my whole heart, and I am not making a mistake about it.
I thought I would feel lonely for the rest of my life until I met you. Now, you're my whole world and I will never again feel alone.
The thing that helps me sleep when you're next to me is hoping you'll be in my dreams. You often are.
Let's do this forever. Let's always choose each other first, love each other deeply, and tackle life hand in hand.
You make me feel the most precious, soft and cuddly when I'm with you.
Every day I have with you is a good day. Seeing your face is more energizing than the best coffee.
No fear can touch me except the fear of losing you. I have never loved anyone this much before. My only hope in life is you. I love you!
I call you my dream come true because you are my dream that came true. I can't imagine life without you. I love you with my entire heart.
I look at you, and suddenly, my mind goes blank. And then I walk into things.
I'm having one of those days, that make me realize how lost I'd be without you.
I just want you to know that I've been thinking about you all day. It's really hard to fall asleep right now.
When I'm with you, I know I can be myself, and it won't ruin anything.
I love you more than you know. You are always on my mind, wherever I go.
You know just what to say to help me see things more clearly.
Let your heart be filled with love and sweetness with these cutest things to tell to your boyfriend.
I just remembered the first time you told me you loved me. There was a moment where I thought I was dreaming.
Why sending deep love messages to your partner is important
Sending deep love messages to your partner is crucial for several reasons. Firstly, it shows your partner that you're thinking about them, and that they're important to you. When you take the time to craft a message that expresses your love and affection, it tells your partner that they're always on your mind.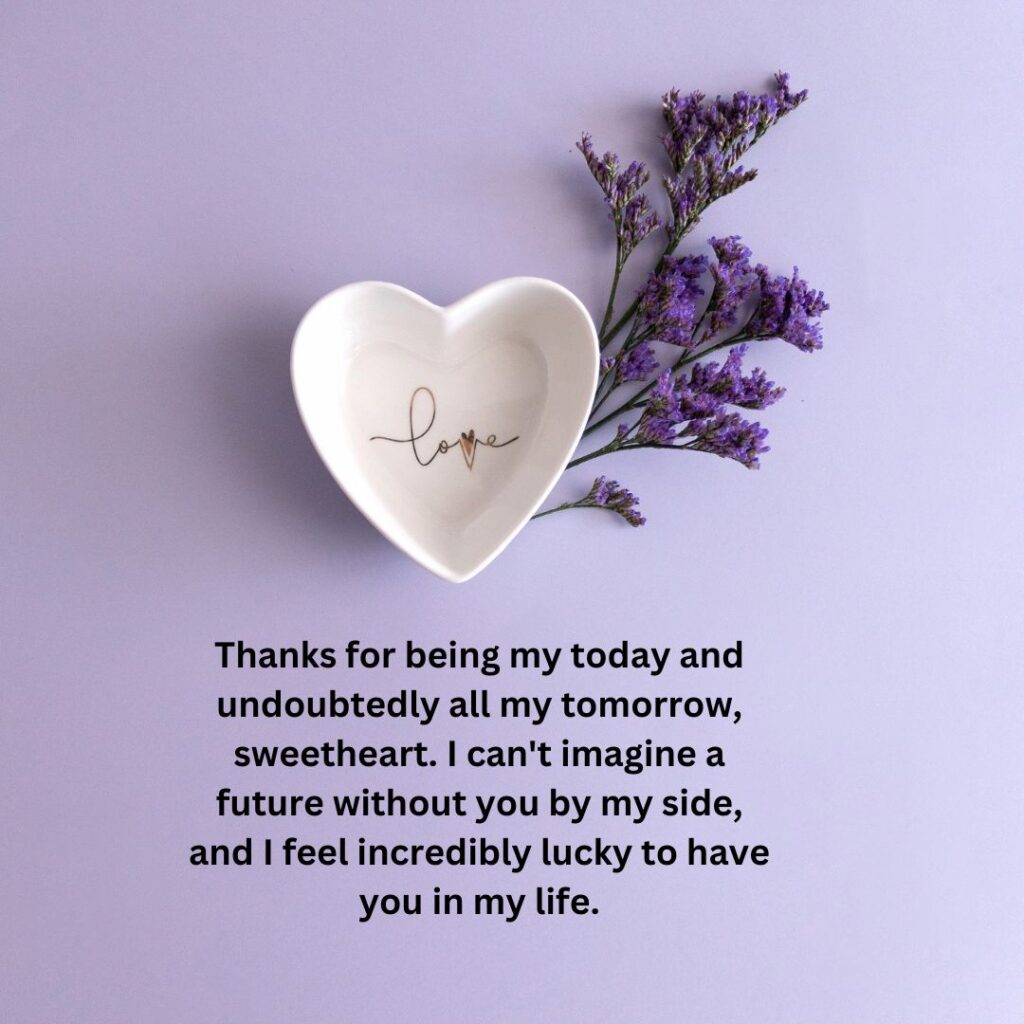 Secondly, deep love messages can help to strengthen your relationship. They create a connection between you and your partner, and they can deepen your intimacy and trust. When you share your deepest feelings and emotions with your partner, it can make you feel closer and more connected.
Finally, deep love messages can help to keep your relationship exciting and fresh. It's easy to fall into a routine and take your partner for granted, but sending a heartfelt message can remind them of how much you care and reignite the passion between you.
Tips for writing deep love messages for him
Writing deep love messages can be challenging, especially if you're not used to expressing your emotions in words. Here are some tips to help you write heartfelt messages for your significant other: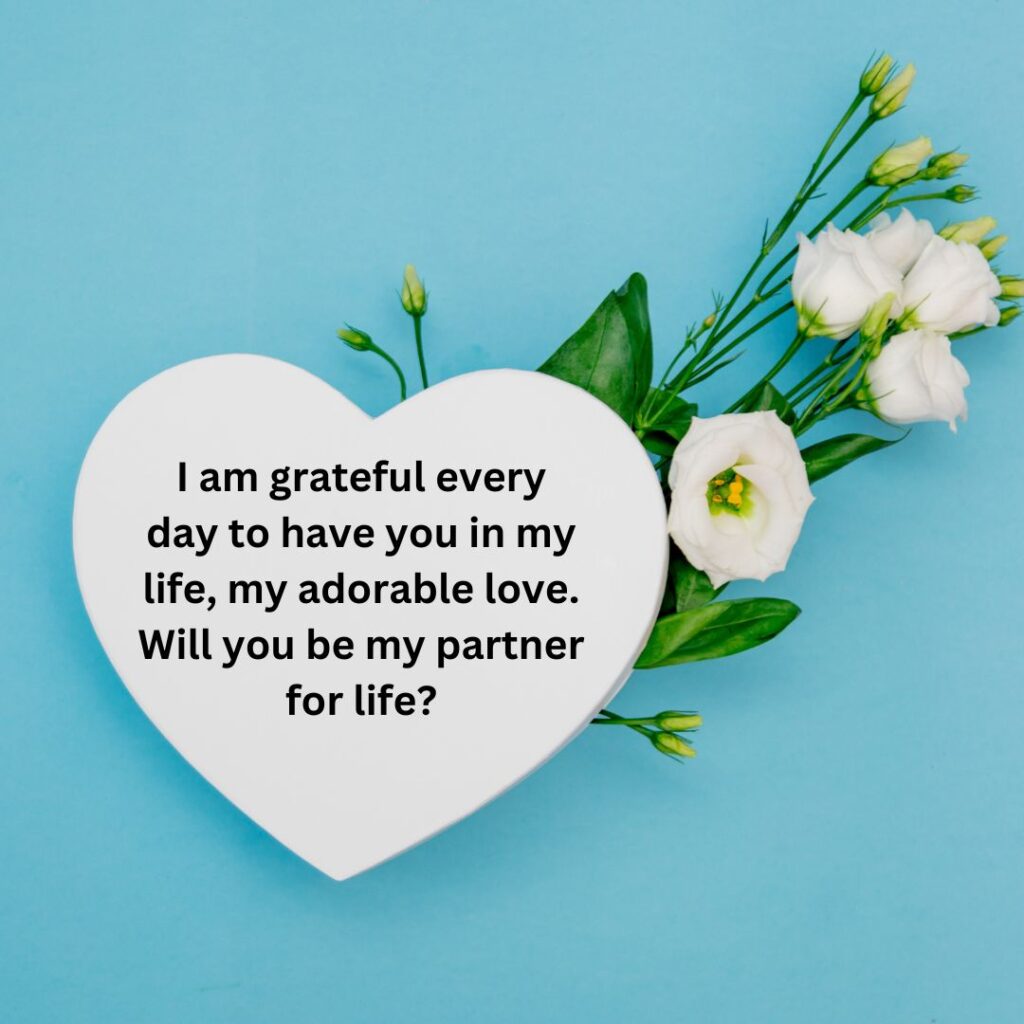 Be specific: Instead of using generic phrases like "I love you," try to be specific about what you love about your partner. For example, you could say, "I love how you always make me laugh, even on my worst days."
Use personal experiences: Draw from your personal experiences and memories with your partner to make your message more meaningful. Share a special moment you had together or a memory that brings you joy.
Use sensory details: Sensory details can make your message more vivid and engaging. Describe how your partner makes you feel, what you see when you look at them, and what you hear when they speak.
Write from the heart: Don't worry too much about grammar or structure. Instead, write what comes naturally to you and let your emotions guide you.
Keep it simple: Deep love messages don't need to be long or complex. Sometimes, a simple and straightforward message can be just as meaningful.
Be authentic: Don't try to be someone you're not. Write in your own voice and express your feelings honestly and authentically.
Overall, writing deep love messages for him is all about being honest, specific, and heartfelt. By following these tips, you can create messages that will make your partner feel loved and appreciated.
Examples of deep love messages for him
Here are some examples of deep love messages for him that you can use to express your feelings: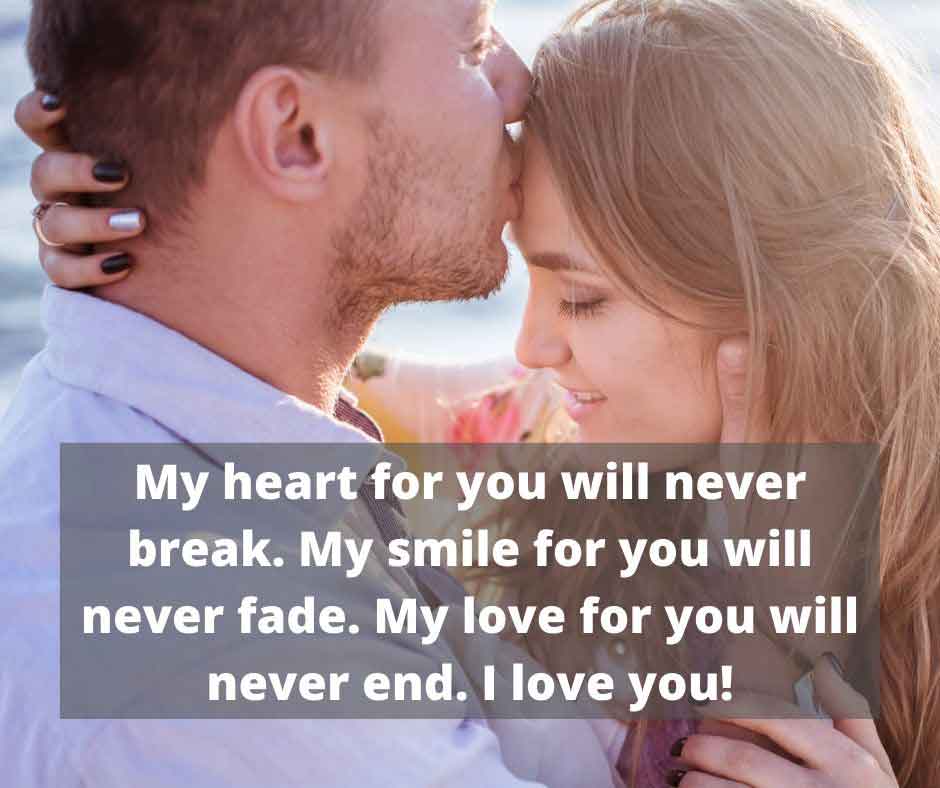 "You make every day better just by being in it. I'm so grateful for you and the love that we share."
"I never knew what true love was until I met you. You complete me in every way, and I can't imagine my life without you."
"You are my rock, my support system, and my best friend. I love you more than words can express."
"Your love has brought so much joy and happiness into my life. Thank you for being my partner, my confidant, and my forever love."
"I love how you always know how to make me smile, even when things are tough. You are my light in the darkness, and I cherish you more than anything."
"I am so lucky to have you in my life. You are kind, loving, and endlessly supportive, and I couldn't ask for a better partner."
"I never believed in soulmates until I met you. You understand me in a way that no one else ever could, and I feel so blessed to have you by my side."
"Your love is the most precious gift I've ever received. I will cherish it always and forever."
Remember, the key to a deep love message is to be authentic, honest, and heartfelt. Use these examples as inspiration and make the message your own by personalizing it to your relationship.
Conclusion
In conclusion, expressing your love and appreciation to your significant other through deep love messages can have a powerful impact on your relationship. It shows your partner that they're important to you, strengthens your bond, and keeps your relationship exciting and fresh. By following the tips for writing deep love messages and using the examples provided, you can craft heartfelt messages that will make your partner feel loved and appreciated.
Remember, expressing your love is an ongoing process that requires effort and intentionality, but the rewards are well worth it. So, take the time to let your partner know how much you love them, and watch your relationship flourish.