Happy birthday wishes for kids: Kids mean everything to their parents. Heartfelt birthday greeting is a great way to express all the love to your child. If you are looking for inspiration, take a look at this collection of happy birthday wishes for kids with images, lots of sweet birthday messages for kid boy and kid girl as well as beautiful birthday cards for children, presented on this page. We hope that you can find the right words to say on this special day.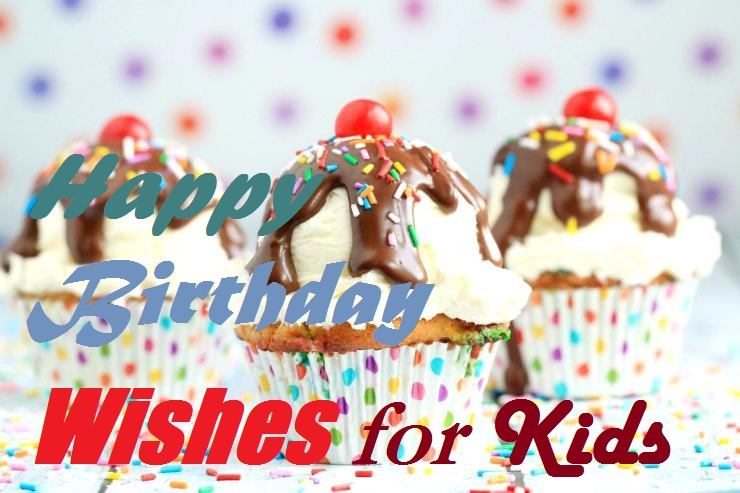 Happy Birthday wishes for kids
Congratulations on your special day, my sweetie pie! I hope it brings you a plenty of fun and amazing moments and you will smile all day!
Today, you can eat as much cake, drink as much soda and play as many games you want. It is your special day after all! Wonderful Bday!
God has blessed your parents with such a sweet child like you! Never stop showering them with hugs and kisses; it eases away their stress. Best bday!
Seek for the stars and I believe you will reach the sky! Wish you all the nicest things on your birthday!
***
Play around as much as you can! Sing along loudly to songs you love at the top of your lungs! Dance to your favourite music until your legs hurt! Enjoy the time of your life as a kid with boundless energy. Best bday kiddo!
I am proud to have you as my son/daughter. No one could wake me up in the middle of the night or annoy the wits out of me, but still manages to make me smile after all that. You are my precious gift from God, after all. Wonderful bday my baby!
You are allowed, only today, to skip your homework and play with your friends all day long. Happy birthday kiddo! Have fun!
Your bright personality will drive away the blues, Your sweet smile will fill hearts with joy, And your loving heart will turn a bad day around. Happy birthday!
Let this day be amazing, cutie!  I need to see your beautiful smile and little cheeks. Wishing you a year of wonderful discoveries, dear!
***
Whatever you dream of becoming, may it be a doctor, a lawyer or an engineer, nothing is impossible with such a smart like you. Keep on striving with every aspect of your life! Best birthday!
Dream high! Reach for the heavens and ride away in the constellation of your dreams! Wonderful birthday!
The day you came into my life, you painted my world with so many beautiful colours. You decorated it red with love, yellow with happiness, green with wealth and blue with hope. I love you so much! Happy bday!
You are small in size, but you don't even realize how much power you have to change our lives, dear. May God bless you and keep you safe in every step. We love you so much. Have a funny day, darling. Happy birthday!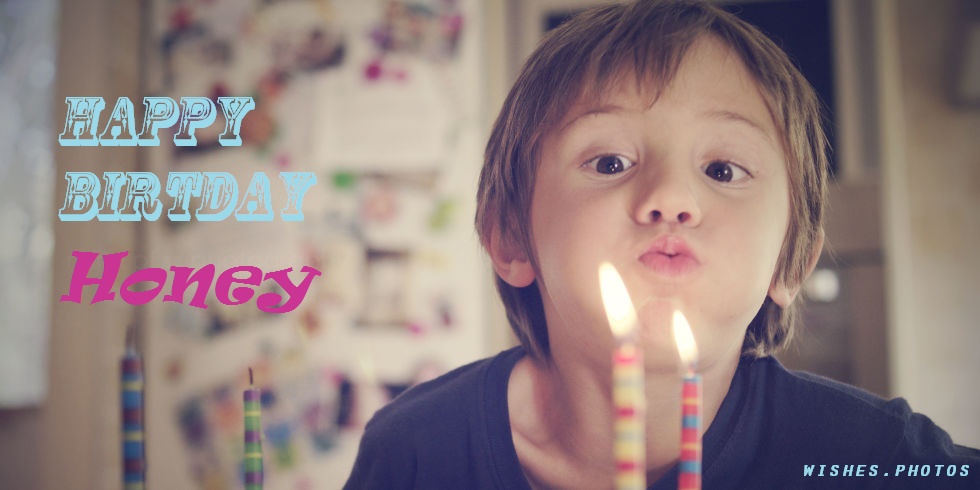 The things I do are for you to become a better person. At times, I scold you and I don't allow you to do things you want like staying up late or eating too much of that ice cream. You will someday understand why. Wonderful bday sweetie!
Olaf said "Find someone worth melting for." And that someone is you my little angel. Best bday!
You, my angel, are the most beautiful blessing that ever happened in my life. You made me want to strive for the best and to keep going on in spite of all hardships of life. Best bday!
The sweetest things in life are not jewellery, a brand new house or any of the things that money can buy. It is having a sweet child like you! Happy birthday!
Such a cute baby boy will grow up into a young handsome man. All the girls will crane their necks to have a look and people will like him because he is a kind gentleman. Wonderful bday to you little prince!
My love for you, sweet baby, will never run out like the ocean. My arms will keep you steady when you feel like falling apart. I will be there for you until stars stop shining. Best birthday, my little angel!
If I could promise you one thing, my little one, it will be to do my best to give you a good life you deserve. I love you always! Wonderful birthday!
Dear, you are the most charming and beautiful kid girl I've ever seen. And it's not just words. Trust me now and forever. So, dress up your coolest clothes and have fun. It's your day. Happy birthday, princess!
You are the reason why mommy and daddy so work hard. Seeing your sweet smile chases our exhaustion away. Happy bday baby!
Every day, you never cease to amaze me! You hold so many wonders that I could never imagine having in my life. You gave my life more meaning! Wonderful birthday (name of your kid)!
Such an amazing child like you holds so much promise. You are a loving, kind and patient son/daughter to your parents. Looking forward to seeing you reach every milestones of your life. Stay sweet. Best birthday kiddo!
Birthday greetings for kid boy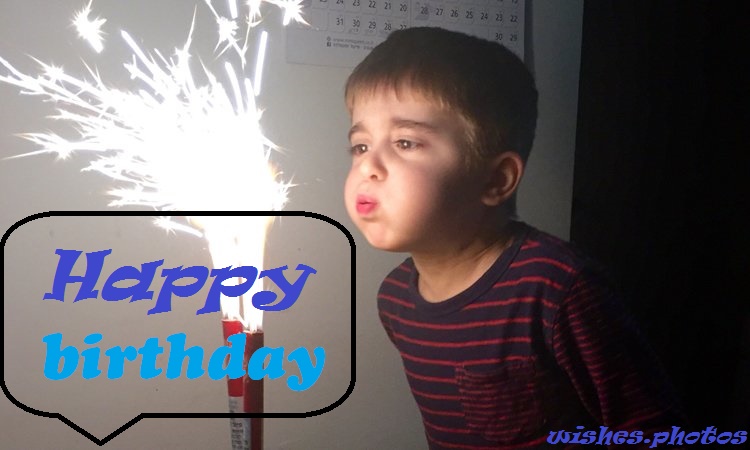 On this special day, darling, I want to let you know that you are the most special boy. Stay awesome!
***
My heart is full of love because of you, dear. You're a wonderful kid. Hope this birthday and all your childhood will be amazing. Kisses. Happy birthday!
***
Do you know who is my sweetest boy in this universe? YOU! On this day I wish you to get your desired car because I see a perfect driver in you. Of course, the toy car for this moment! Happy birthday, my racer!
***
Although you're one year older, you still are the sweetest little boy. Wish you to have an awesome birthday because awesome boys are worth it. Happy birthday, sweetie!
***
You'll be an amazing teenager…after a few years! Ha, ha! Now you are my little boy who I love the most. Savor your birthday and childhood. Happy birthday!
Birthday wishes for kid girl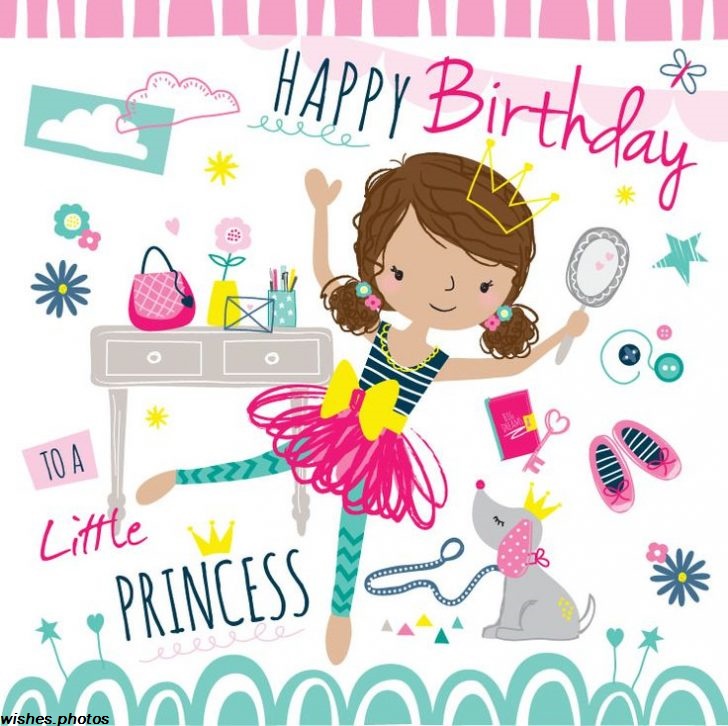 On your special day, sweetie, I wish you a joyful life, full of beautiful moments!
***
The warmest wishes for the warmest and the sweetest girl! Your sweet smile it's like a sunshine after dark clouds. Wish you always to be so cute and lovely. Happy birthday, my girl!
***
Although you're a little girl, I'm your guardian who will protect you at any time. On this day I wish you to have a beautiful and lovely birthday!
***
A sweet girl like you deserves the sweetest and the cutest birthday! Enjoy all delicious birthday treats, darling, and be the happiest girl on the planet. I love you so much and wish you the best time. Happy birthday!
***
Hope all the next year will be like a fairy tale. Enjoy your childhood!  Love you, dear. Happy birthday!
***
I'm pretty sure you are the most beautiful and adorable B-day girl ever, sweetheart! Hope this day will be the happiest in your little childhood and all the time you'll spend with your friends will the fun and full of joy. Have fun, darling. Happy birthday!
Cute birthday greetings to children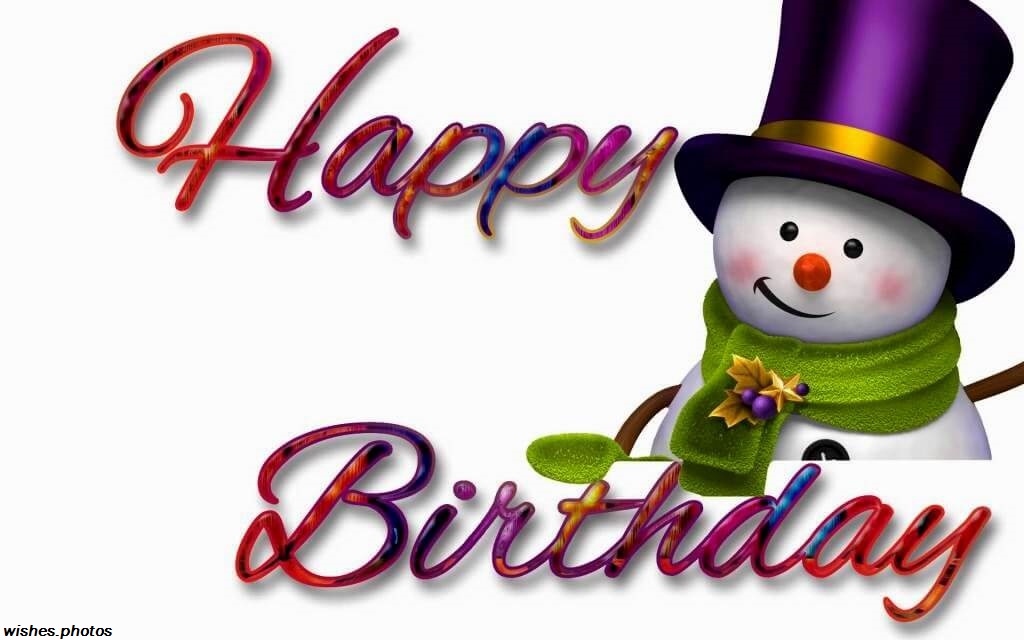 You are the cutest and the sweetest child in the whole universe. Enjoy your special day, kid!
***
May you have a great birthday celebration an amazing year. You're a perfect boy and my sweet little best friend. Love you. Millions of kisses from your aunt! Happy birthday, my boy!
***
Happy birthday to a special boy! You're so big now. I'm proud of you because you make my heart feel bigger. Love you. Congratulations my boy!
***
May all your childhood days be filled with joy and laugh. May all your baby tears come from happiness, not from sadness. Happy birthday, darling. You'll always be my little girl and love.
***
You are no less than an angel and I'm your guard. I'm ready to protect you from fighting for barbies to boys. Just let me know and be open with. I'll be your best friend. Happy and sweet birthday, my girl!
***
Happy birthday, my beautiful little angel! You are the purest gift in my life and I'm so happy I have you. So, let me be responsible for this day and I promise to make it special. Love you so much. Enjoy your birthday! Congratulations!
***
Millions of kisses to my amazing birthday girl! You are so big now although only one year has passed. It would be perfect to stop the time and enjoy you so small. You are my little girl and will always be. Happy birthday, sweetie! Love you!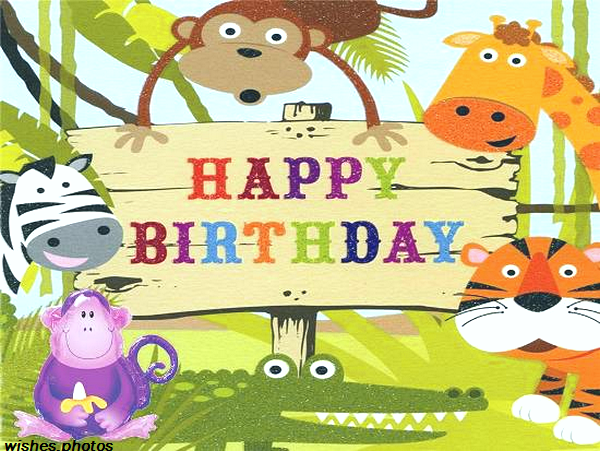 Happy Birthday Wishes for Kids: Hope you enjoy our big collection of Happy Birthday Wishes for Kids with sweet images. If you liked these happy birthday wishes for kids, please share them. Each and every share helps to keep this site going!