Memorial Day, celebrated on the last Monday of May, is a tribute to all the martyred soldiers of America. This day is celebrated with respect and remembrance for the brave men and women, who have made the ultimate sacrifice for the sake of their motherland. However, the national holiday isn't only for mourning, this is also an opportunity to come together with your near and dear ones. So, this Memorial Day, share the spirit of nationalism with the people around you. This article contains a variety of Memorial Day wishes and Memorial Day messages, including Memorial Day messages for social media, for employees, and for friends. So, do check them out!
Memorial Day Messages
Wish you a Memorial Day full of remembrance, respect, and patriotism. Keep our soldiers in your heart.
This day reminds us that our freedom isn't granted, it is the reward we've got in exchange for our soldiers' blood. May our heroes rest in peace.
Let us honor our national heroes by celebrating this day deservingly. Have a special holiday!
Forever grateful to the men and women who have paid the ultimate price to save this country. They will always live in our hearts.
This Memorial Day, do not only mourn for the martyrs but also be proud of them! Have a pleasant holiday.
The strength and courage that the fallen soldiers have shown will always be our source of inspiration. Enjoy the holiday.
Paying the utmost respect and gratitude to the martyrs. May this Memorial Day be a day to remember.
This is a day of pride and inspiration. So let us come together to rightfully celebrate it.
May this Memorial Day be the inspiration for us to unite and work for the prosperity of our country. Have a memorable holiday!
Enjoy this Memorial Day with your friends and family, and do remember to count the blessings gifted to us by the martyrs.
Memorial Day Remembrance Messages
May we come together to mourn the lives of our soldiers, and may we learn to love our country as they did.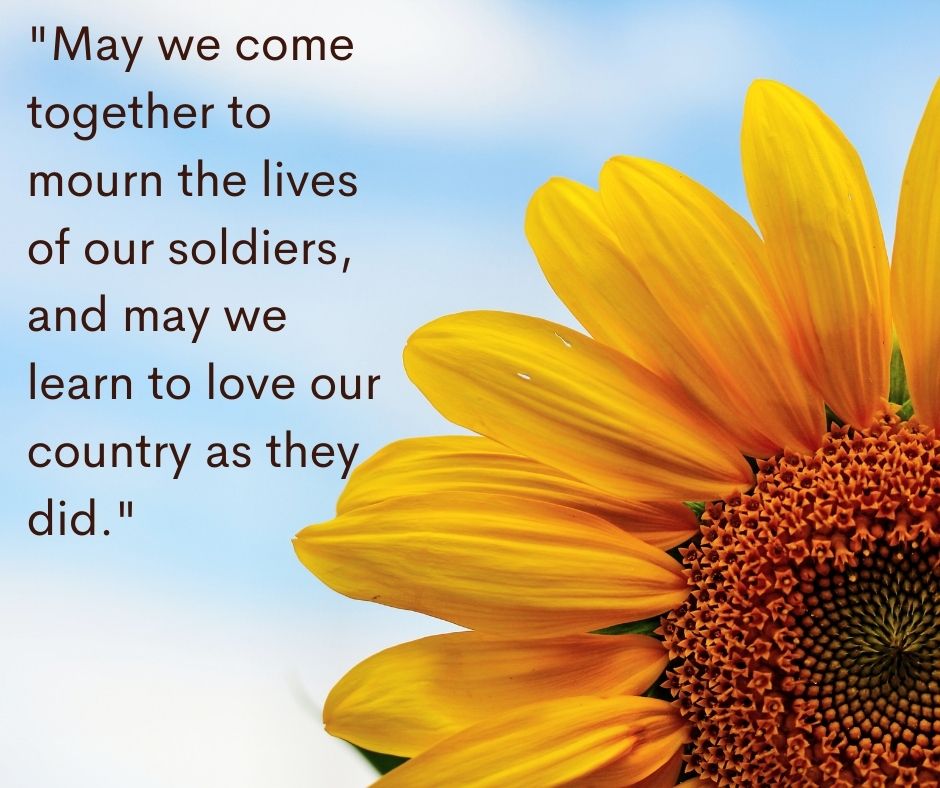 There is no greater pride than dying for your country, and our heroes have achieved that honor. Let us stand proud in remembrance of them.
Today, we remember the fallen soldiers with a heart full of respect. May all their souls be blessed.
To those who have shed their blood to keep our freedom intact, we love you and we remember you.
Thanking the brave soldiers for the sacrifices they have made. They are the true heroes of our country.
Memorial Day Message To Employees
If our soldiers could sacrifice their lives for this country, we sure can do our best to make this country great. Wishing you an eventful Memorial Day.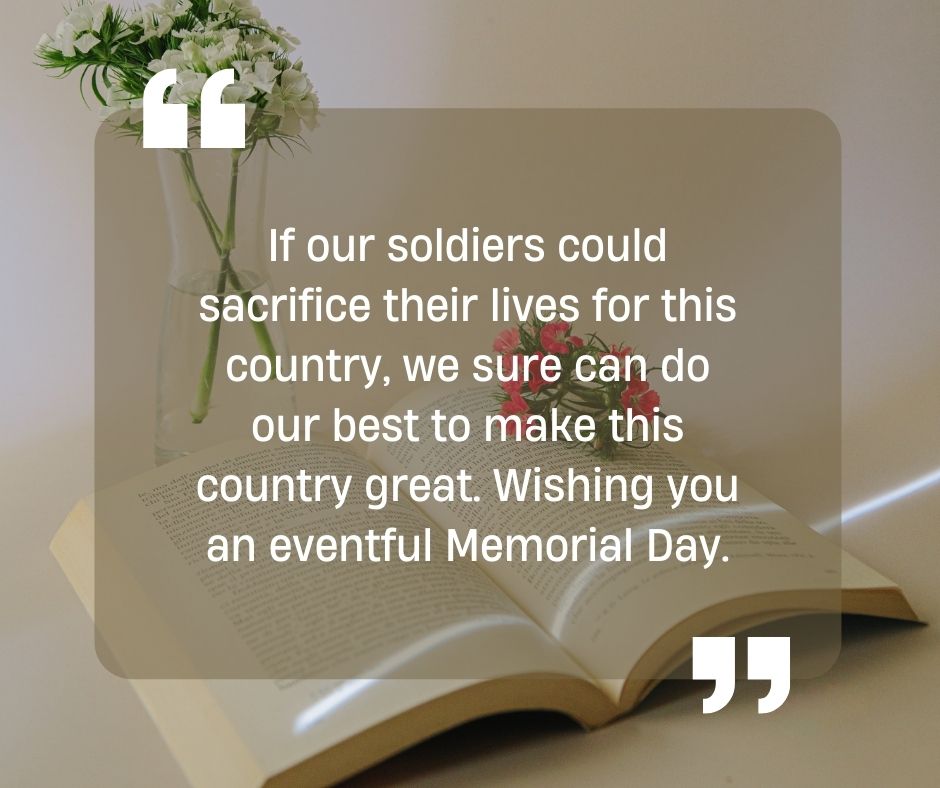 Let this Memorial Day unite us as a nation and make us worthy citizens. Have a great holiday!
Today, we commend the bravery and selflessness of our national heroes. May they sleep peacefully.
May we remember the fallen soldiers, not only on Memorial Day but also through every step of our lives.
This Memorial Day, may your heart be full of pride, and may your day be full of memories.
Memorial Day Message To a Friend
Sending warm wishes to you on this Memorial Day. Let us honor and salute the heroes who have gifted us our freedom.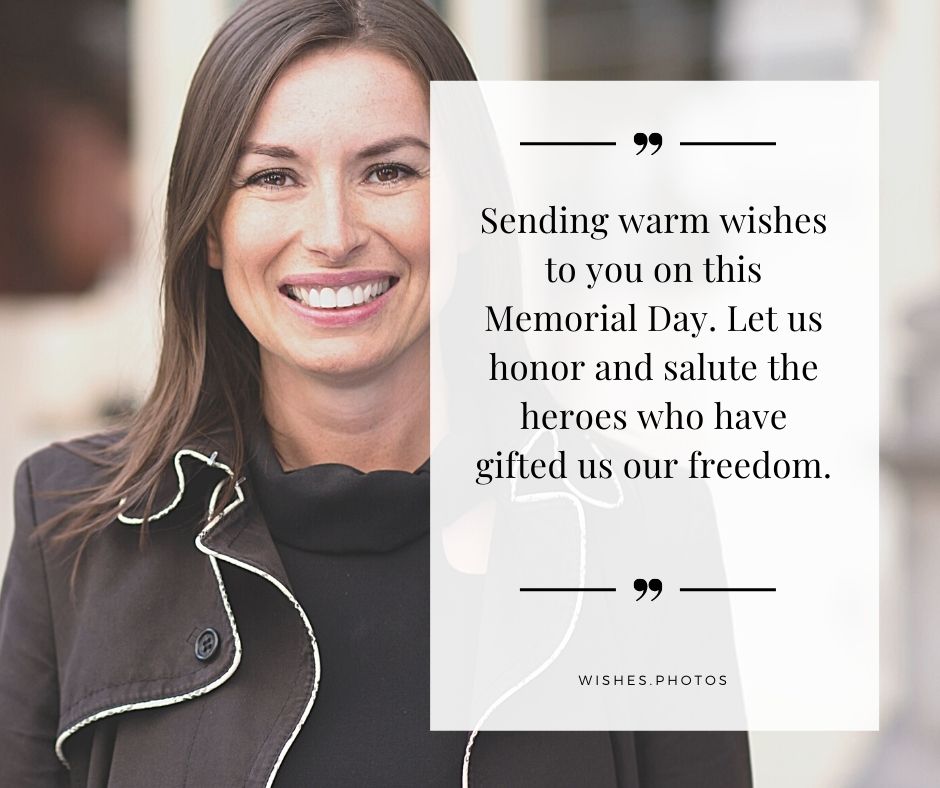 I wonder how courageous one has to be to sacrifice their life for the country! Let us be proud of our soldiers.
No Memorial Day is complete without sharing its spirit with the close ones, so I'm remembering you on this holiday.
May we work to keep our flag high as the fallen soldiers did. Have a glorious Memorial Day.
Wishing you a lovely holiday, my friend. May the martyrs always be in our hearts.
Memorial Day Quotes
"And I'm proud to be an American, where at least I know I'm free. And I won't forget the men who died, who gave that right to me." – Lee Greenwood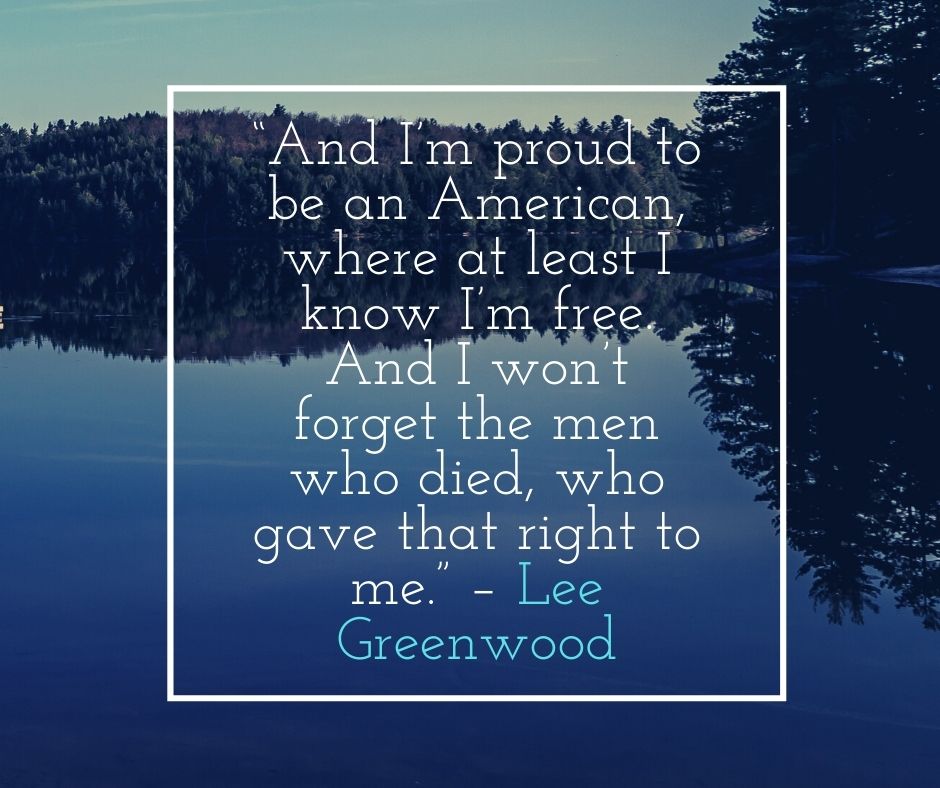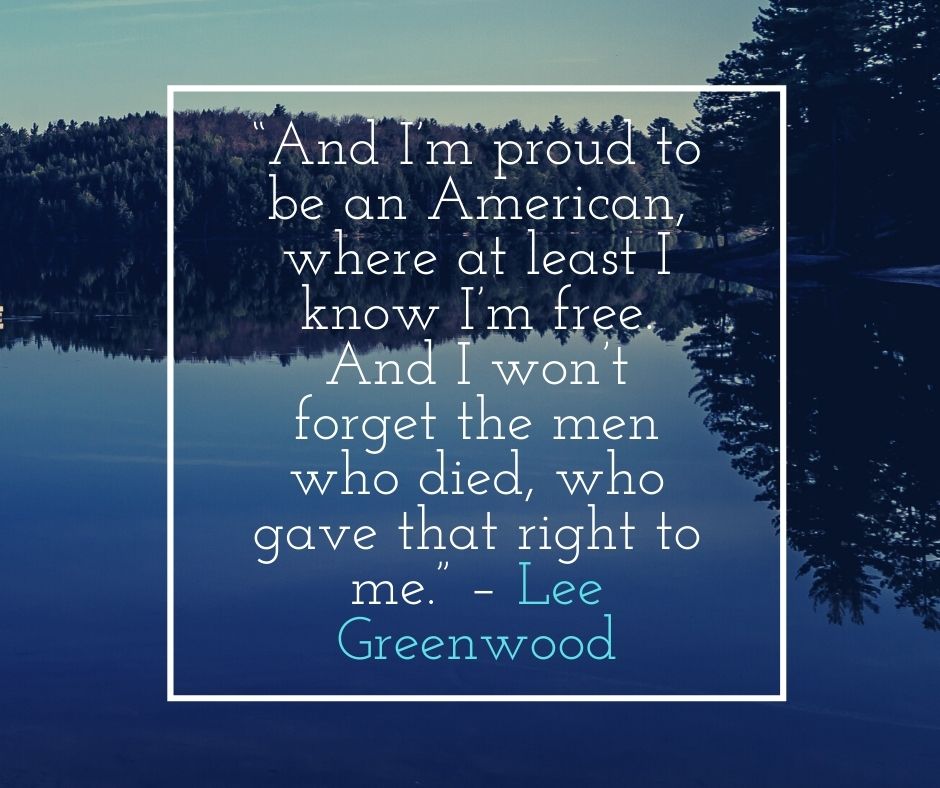 "This nation will remain the land of the free only so long as it is the home of the brave." – Elmer Davis
"As we express our gratitude, we must never forget that the highest appreciation is not to utter words but to live by them." – John F. Kennedy=
"This nation will remain the land of the free only so long as it is the home of the brave." – Elmer Davis
"No man is entitled to the blessings of freedom unless he is vigilant in its preservation." – General Douglas MacArthur
"Here men endured that a nation might live." – Herbert Hoover.
"Our nation owes a debt to its fallen heroes that we can never fully repay." – Barack Obama
"The legacy of heroes is the memory of a great name and the inheritance of a great example." – Benjamin Disraeli
"It doesn't take a hero to order men into battle. It takes a hero to be one of those men who goes into battle." – Norman Schwarzkopf
"A hero is someone who has given his or her life to something bigger than oneself." – Joseph Campbell
"Without memory, there is no culture. Without memory, there would be no civilization, no future." – Elie Wiesel
"And they who for their country die shall fill an honored grave, for glory lights the soldier's tomb a beauty weeps the brave." – Joseph Rodman Drake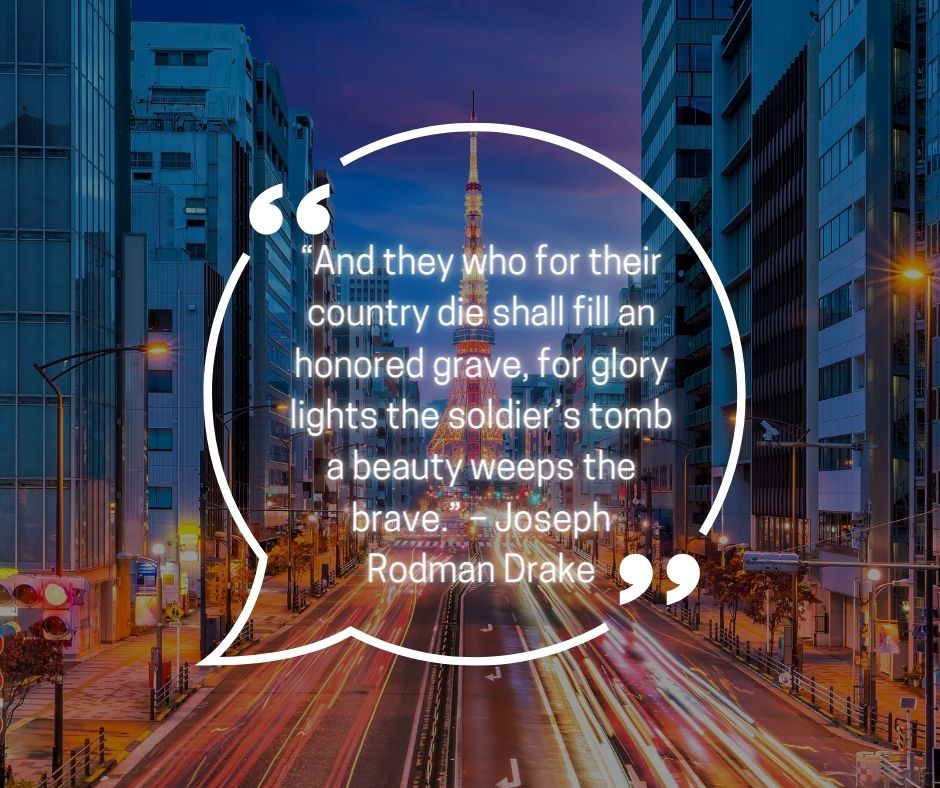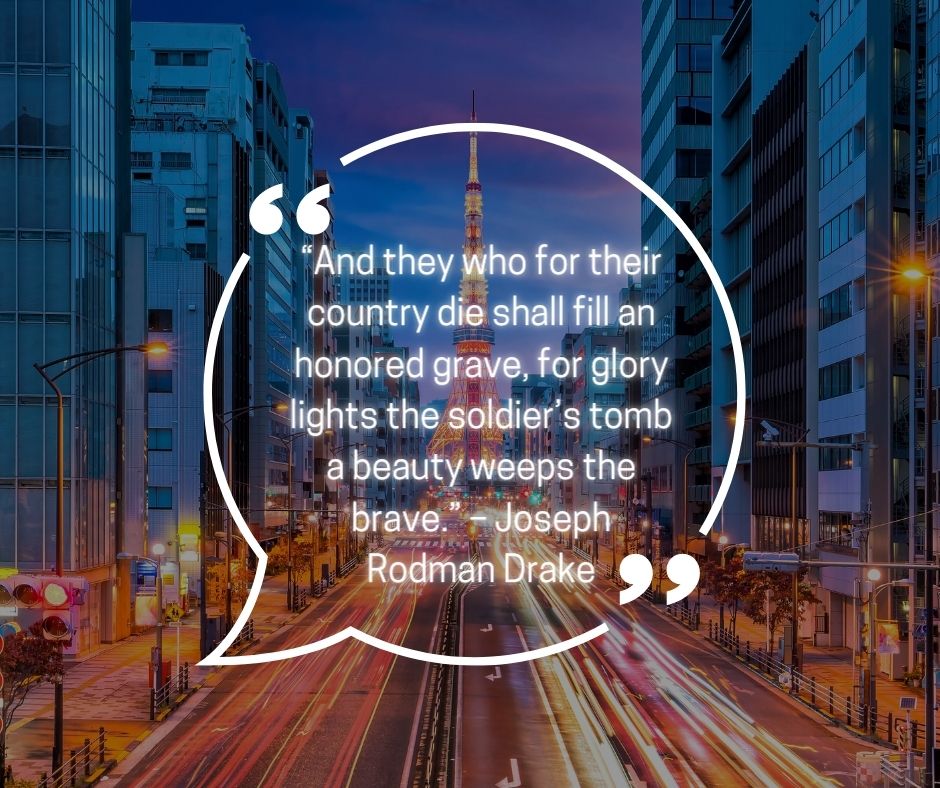 Conclusion:
I hope you like Memorial Day Messages and Quotes With Images. If You feel helpful in these Memorial Day Messages and Quotes With Images, then please share this article with your friends and family.