Breaking up with the person we love and care for is heartbreaking. Cause loving someone is a beautiful feeling. Sometimes it doesn't go well. But their absence makes you miserable, and you want them back. Letting them know your true feelings can create a chance to get them back. You can try sending some loving texts to win your boyfriend back. You will get ideas from this post about what to text your ex-boyfriend when you miss him and cute things to say to your ex-boyfriend to get him back.
Text to Win Your Ex-Boyfriend Back
I can't forget you ever and will never regret falling in love with you. I wish we could restart again.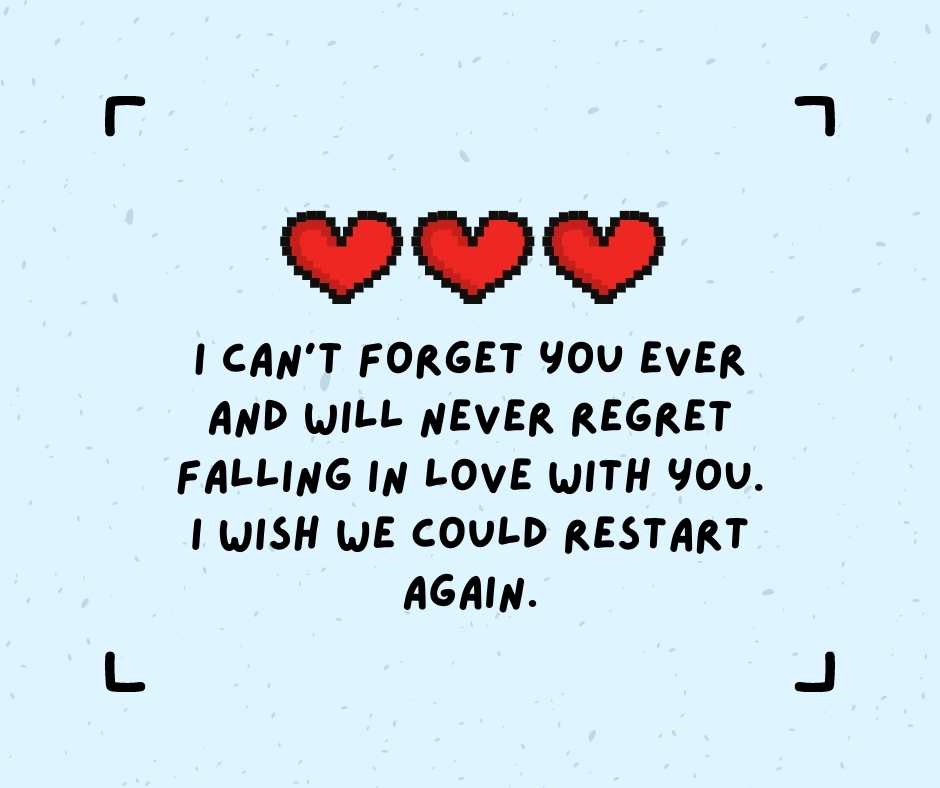 I don't want to move on, neither I want to forget you. I want to get back together cause I still love you.
No matter how many people come into my life, they can never take your place.
Your absence made me understand that I want you in my life more than anything.
I wonder what's wrong with me as if something is missing in me. Oh! That's my heart—the one you are still having.
It is getting hard to pass even a day without you. All I can say my love for you will never change.
You made my life vibrant and my days sunny. Now you left, and it all feels so down.
Regardless of what happened, I am still here for you, and I always be.
Emotional Texts for Ex-Boyfriend to Get Him Back
There is a void in me. Please fill me with your presence.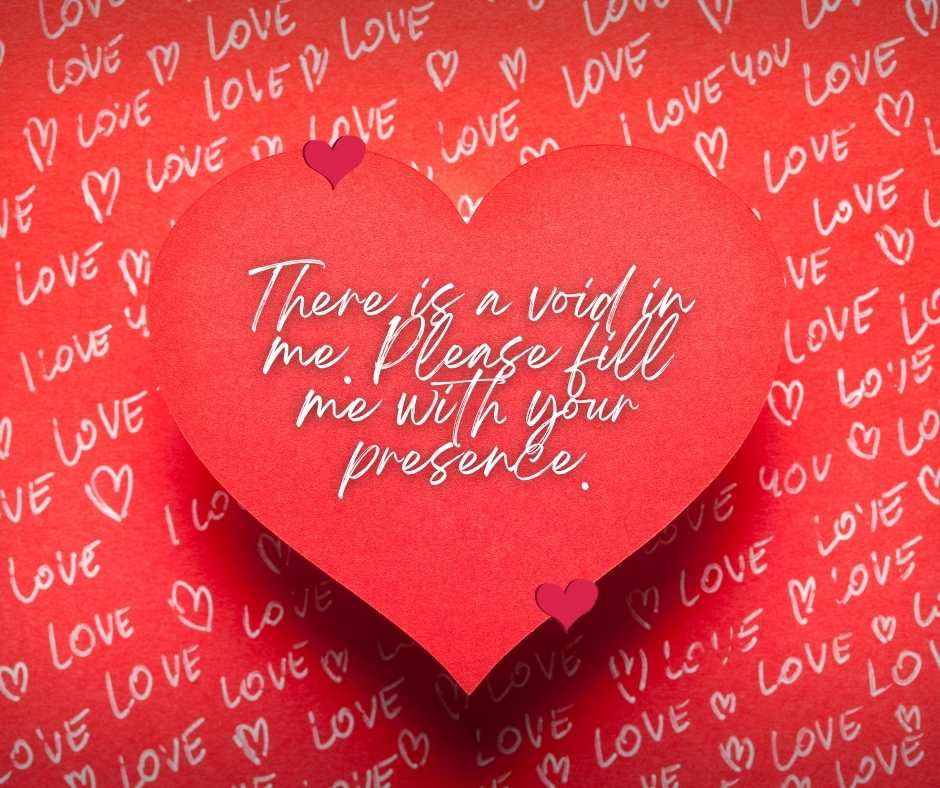 I was going through our happy memories. Tears began to run down my cheeks, realizing you are not in my life.
We were so happy together. Can you come into my life again and make me feel love also?
Without you, everything is meaningless. I hope we can work out and be happy.
It's just messing my head! Being without you feels so miserable.
Can I ask your heart if there's still a vacancy for me? Cause even now; my heart belongs to you.
I can never get over you neither from your love. Can you give us another shot?
Some feelings never fade with time. Maybe that happened to me. I am still in love with you.
Sorry Texts for Ex-Boyfriend to Get Him Back
I am sorry. I never wanted our breakup. I wish we could start again.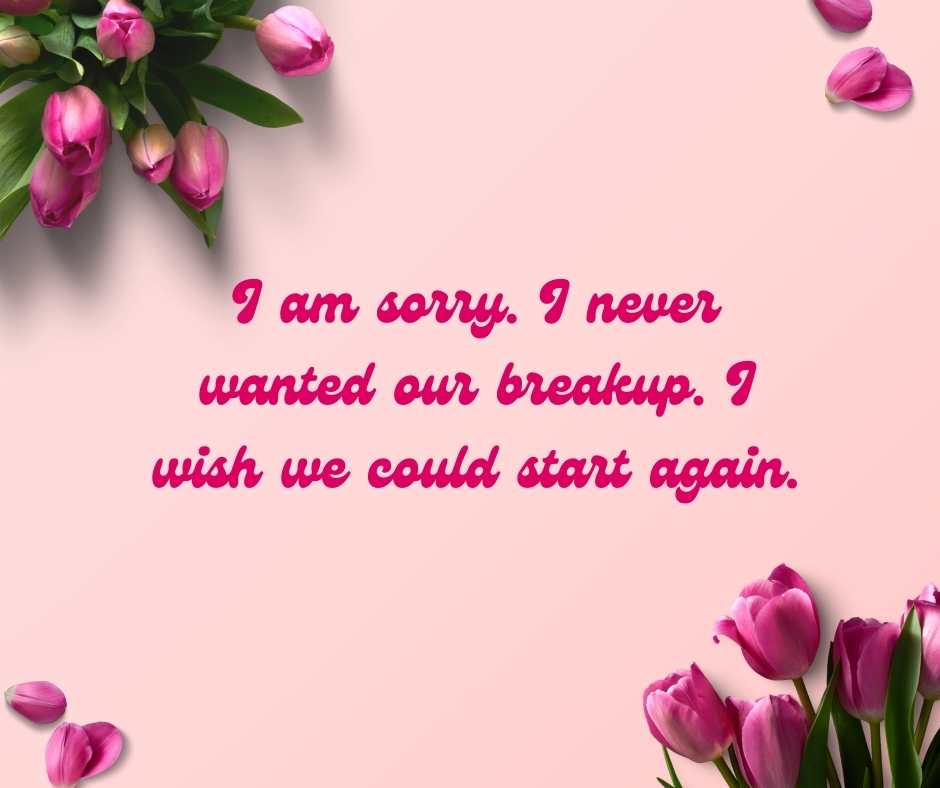 I am sorry for not able to understand you, sorry for making so many mistakes. I want to let you know that I love you.
We both said things we didn't mean. Whether they were in a fit of rage or rush of emotions, I regret hurting you.
I wish I could go back in the past. Though my sorry won't fix this, I mean it.
I have realized all the damages I did to you, the way I hurt you; I can't take those back. But I am sorry for all of this.
I know I have ruined everything. I am sorry, and I still love you.
Even though I made mistakes, I didn't care and apologized. Maybe I am late, but still, I am sorry for all the things.
I am sorry for giving you a hard time. I promise I will change the way I was before.
Miss You Texts for Ex-Boyfriend to Get Him Back
It is maybe too late, but I miss you, and I love you.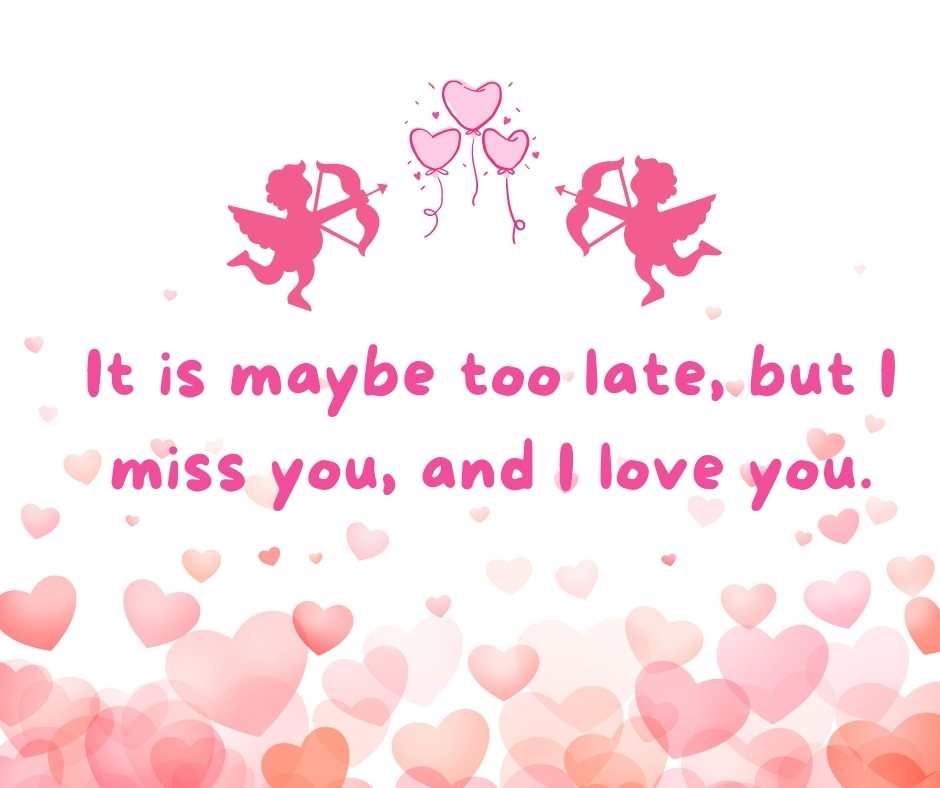 I miss the times we spent together, happy together and in love. I wish there were a time machine.
I am in the habit of your presence that it pains me so much not able to see you now.
I can't call you mine, but what can I do when my heart calls for you and wants you?
Why can't I forget you?! Why are you always on my mind? The answer is I am still in love with you.
I miss your gentle voice coaxing me when I was in emotional or physical pain. I miss you more than I can think.
When you came into my life, you made me a happy song, but now I have become a sad song without you.
No matter how much time pass or things change, my love for you won't. I never imagined I would miss you like hell.
Remember When..
Remind him of the good memory in your relationship and he will know that you have always loved him even after the breakup. You don't want him back, but hopefully he will after remembering all the good times.
You Are The First Thing On My Mind Every Day
Being the first thought in someone's mind means that they mean so much to you, that your brain immediately runs back to that person whenever there is a vacancy.
The Love For You Never Goes Away
It's easy to think that after a break up, the love and compassion immediately goes away. Tell him this and he will know that you have never stopped loving him.
I'm Always Here For You
Even after the bad phases, when you say this he will start to know for sure that you love him more than anything in this world.
I Never Wanted To Let You Go
Hearing this will make his heart relieved because he also still loves you but is scared to say it.
You Never Left My Mind
These words mean that when you break up with him, you never tried to move on because you never wanted to forget him.
I Can't Find Someone Like You
Saying something romantic like this lets him know that he is special, and that you have always wanted him.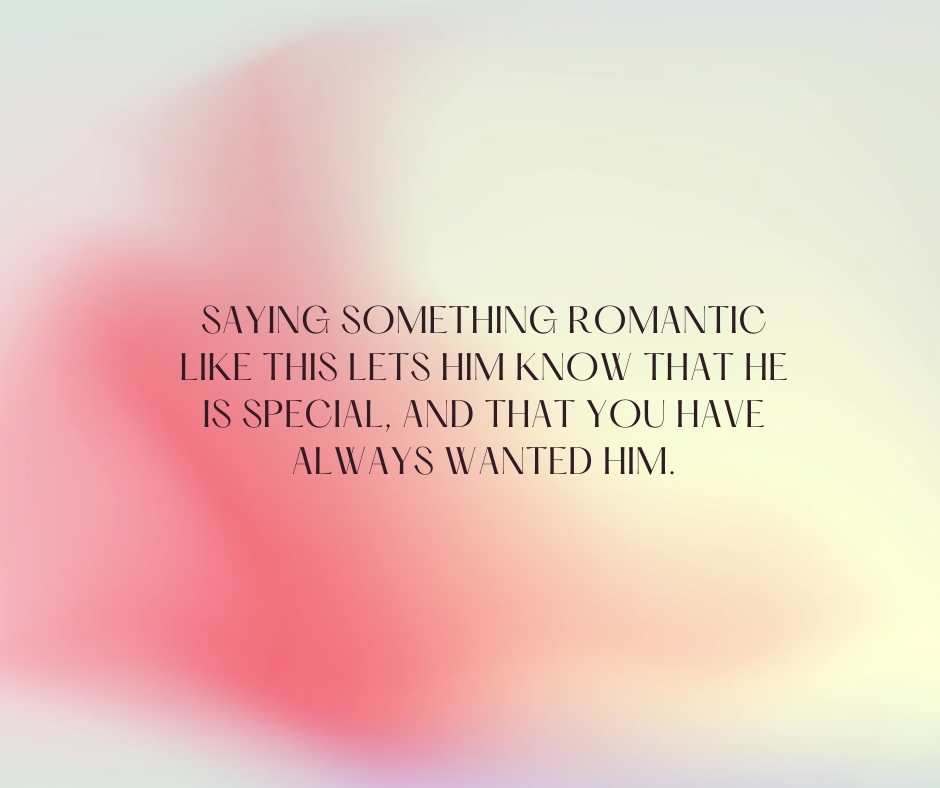 I Never Wanted Us To Be In This State
This shows regret of ever taking the rough road of break up. Even more, this shows him that you never wanted to let him go.
Being Without You Is Unbearable
Him being gone is very painful and the phases of missing him is unbearable. This is because if the love is real, it will really hurt.
I Don't Want To Spend Another Second Without You
When you don't want to be without him, that means you really want him in your life. You wish to spend more time with him.
No one can replace you
Even though you have plenty of choices in the world, there is no one more special to you than him. Saying this is actually sweet things to say to your ex boyfriend to get him back.
I Want To Make This Better
You know that things are bad right now, but because of your undying love you would do anything to make the situation better.
I Will Never Leave You Again
Promising him that you will never leave him, and that your love will always be with him is the sign of a true love.
I Only Want To Be With You
Life happens and you are presented with many different people. But still, there is no one you'd rather be than with him
Our Relationship Was The Best Thing That Have Ever Happened To Me
Although it hurts and there are many fights, the relationship still matters a lot because you really love him
Everything Reminds Me Of You
Because you love him and you are not used to losing him, every little thing reminds you of him. He is always on your mind because the feeling of love is still there.
Nothing Hurts More Than Losing You
Saying this will make him feel special and make him know that you really love him.
Forgive me
You admit that you both made mistakes until the relationship broke. You are sorry and you want to apologize to him. Hope things will get better. That's the things to say to your ex boyfriend that you still love.
Conclusion:
I hope you like Sweet Things To Say To Your Ex-Boyfriend To Get Him Back. If You feel helpful in these Sweet Things To Say To Your Ex-Boyfriend To Get Him Back, then please share this article with your friends and family.