Happy New Year
As the world celebrates
With fireworks and cakes
I'm standing here alone
Far away from home
With nothing but a suitcase and memories
As the stars surround me like water
I raise my hands in full surrender
To God, my Redeemer
Lord, this year is far from ordinary
I've never seen such extraordinary
People, places and things
Amazing human beings
Searching for purpose, just like me.
Looking around, I wonder
Since a year is like clashing thunder
Booming suddenly
Then vanishing instantly
Why waste time uselessly?
The old year came and went
I hope your time was wisely spent
On helping others and working hard
So that many people may regard
Your lifetime as truly great
And not just because of fate
So learn this lesson, but not from me!
Try it yourself and you will see
Making a difference starts with one step
With one foot, then the next

So walk right now into the light
And find yourself shining bright
Don't worry what people think
Because right now you're on the brink
Of showing others what is true
Happy New Year, from me to you.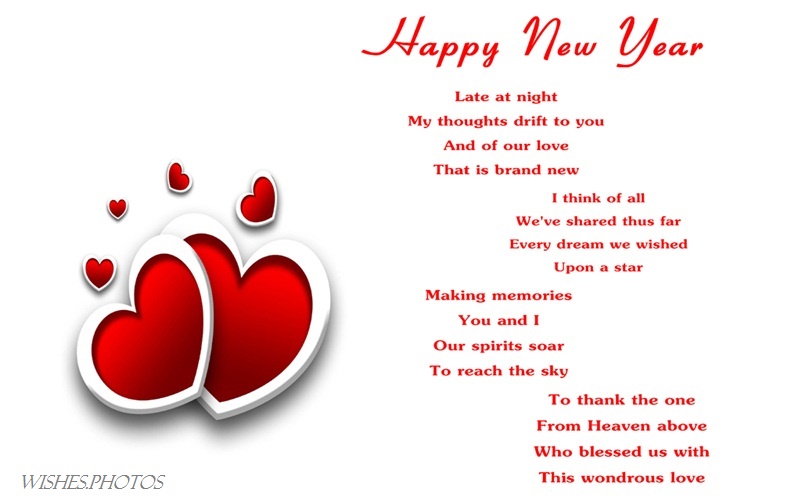 New Year
With a new beginning and fresh start,
Full of inspiration and positive thoughts,
Let's begin this year with an optimistic thought.

Gone are the days of regret and guilt,
Those rooms full of darkness.
It's time to move with courage,
Full of confidence and hope.
Let's begin this year with an optimistic thought.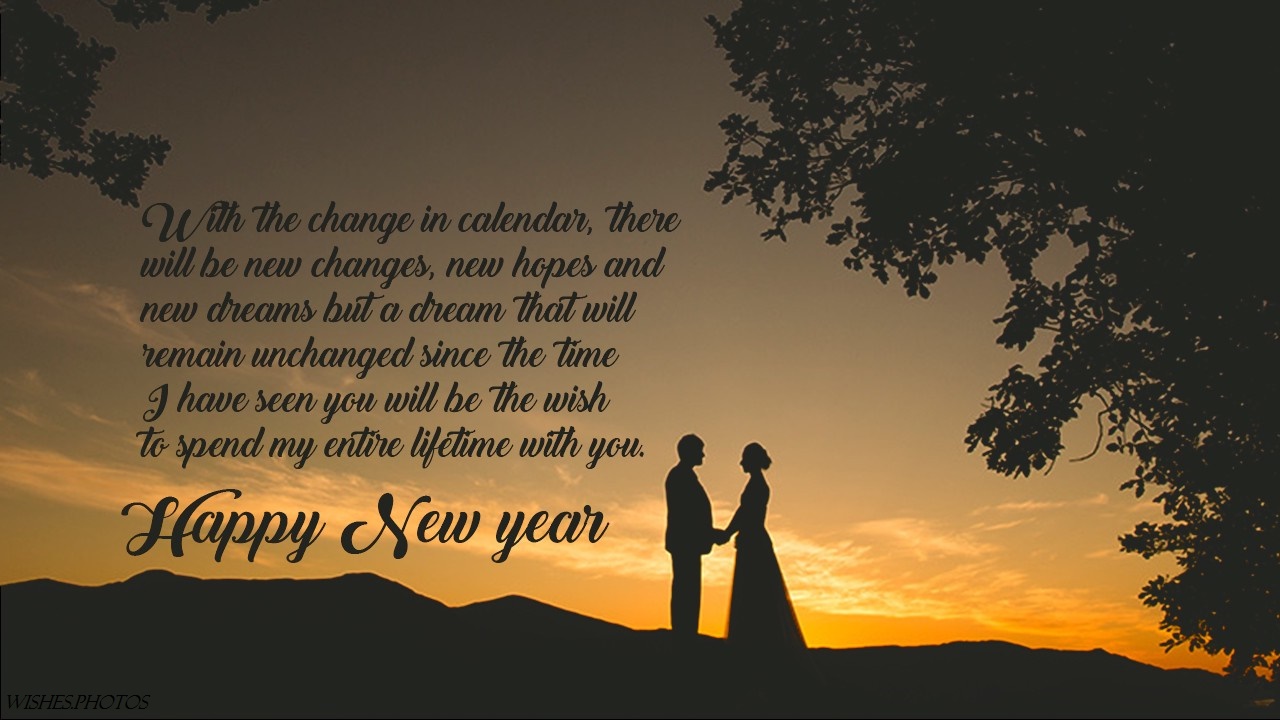 This New Year
Even during the worst of times
When I feel the years go slipping by
Life seems rife with possibilities
When the New Year arrives.

Buoyed by hope at the New Year coming
I feel renewed and want to start living.
This year I'll travel and see the sights,
I'll be bold, I'll be courageous.

I'll reach out and go beyond.
I might even try being flirtatious!
I'll be a new fish in a brand new pond.
This new year I'll be brave and I'll be strong.

Even though time does fly,
I won't let this year be wasted.
I'll look forward to new adventures
And be open to opportunities I am graced with.

I'll learn and laugh and have good times.
I won't dwell on years gone by.
I'll start each new morning a brand new way.
I'll pretend it is New Year's Day!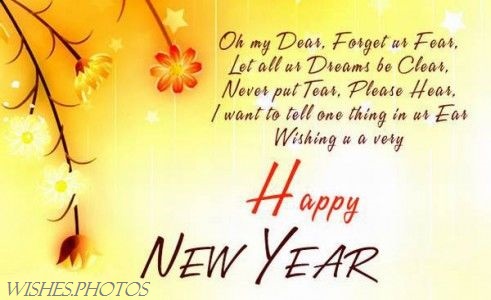 New-year's Eve and New-year's Day
Goodbye, Old Year!
And with thee take
Thanks for the gifts to every land
Thou broughtest in thy bounteous hand,
And all that thou hast taught to hearts thy lingering steps forsake.
Goodbye, Old Year!
The Past awaiteth thee.
Who ruleth in her power alone
The kingdom of Oblivion.
Silent she sits in ebon chair;
Falling mists of dusky hair
Veil her dark eyes' glorious shine,
Full of wise help, and truth divine.
Silent, unless a fitful sound,
As from some cavern underground,
Steal from her lips; the company
Of ancient Years that round her be,
Then chanting, one by one, give tongue
To old experience in their song.

Good bye, Old Year!
Thou goest forth alone,
As we shall do: thy pages gay,
Seasons and months who round thee lay,
Attend thee to Earth's farthest verge, then back! to greet thy son.

Hail, New-born Year!
Cradled in morning clouds
Golden and white. I cannot see
Thy face–'tis wrapp'd in mystery;
But Spring for thee is painting flowers,
And Summer decks her woven bowers;
Rich Autumn's sheaves will soon be reap'd,
With store of fruits in sunbeams steep'd,
And one by one with gentle hand folds back thy sunlit shrouds.

Hail, New-born Year!
Shining and beautiful,
Thou wilt step forth in plenitude
Of youth and its rejoicing mood.
Last child of the half-century,
And time of coming victory
Over the spirits of night and sin,
Whose howlings of defeat begin:
Thou bringest hope, and labour bless'd
In visions of successful rest,
Bringest great thoughts, and actions wrought
In fire upon that forge of thought,
And with the soul of earnestness I think thy youths are full.

Hail, New-born Year!
My utterance is too weak
To tell of all I think thou bringest,
To echo back the song thou singest;
But the very winds of Heaven for those who listen to them, speak!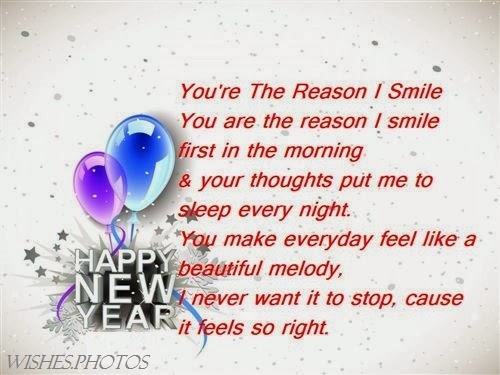 New Year
Another year is coming to a close.
We can forget our troubles and woes.

For me, this year was tough.
It brought many emotions, was tearful and rough.

Now another year is approaching fast.
Let's hope it's a New Year with love and health; let's hope it's a blast.

May all of your dreams come true
And you find peace and love in all that you do.

May this world know the gentle sound of a hush.
May it calm all its anger and slow its pace from the rush.

May we all hear the sound of joy
And push away all that hurts that destroy.

The New Year I hope will be good to us all.
Care and calm, a helping hand when we fall.

Listen more, slow down, and say I love you.
Stop for a moment; take a breath, take in the view.

Appreciate your family; tell them you care.
Do something exciting, a thrill or a dare.

Enjoy all that the New Year may give.
We have but one life, so let's learn to live.

It's a New Year, a brand new start.
Always remember, live and love from your heart.

Wishing each and every one a year to behold,
And may it be full of wonders for you to unfold.

Love, hugs, and kisses too…
A very happy New Year from me to you.
A Journey To A New Year
First day of the New Year.
It's time to shine for a new day.
Forget your past,
Your sorrow, your pain.
New ideas are waiting ahead.
It's time to recall your all memories,
Beautiful dreams that remain uncovered,
Painful parts of life when your heart gets crushed.
But don't be afraid.
The future is in your hand.
Hold it in your hand.
Start your race,
A new journey
That leads you to success.
You will rise again,
You will shine again.
Happy New Year!
New Year Resolutions
Here comes the New Year
And it's time to make resolutions
For I promise to be sincere
And bring in me a revolution

In class I'll talk less
In studies I'll surely progress
All my lies I'll confess
I'll go to play with egress

To my friends I'll be kind
Have my character refined
To a helper of mankind
With a sound mind

I'll follow my teacher's advice
Regularly I'll exercise
My mother I'll idolize
Beyond doubt I'll civilize

These are my resolutions
To bring in me an evolution
To follow them I'll try my best
Until then I'll not rest

More Happy New Year Poem's on Images
Hope you had a great time reading this beautiful article Happy New Year Poems and Images and the data given above too. Thanks for being with us and do provide your cool comments and nice wishes and cute messages below. Don't forget to share this article Happy New Year Poems and Images and stay in touch with us for more details and info regarding this eve and many more.